Por Cyberclick, publicado en 22 junio 2021
La escuela de negocios IEBS Business School organiza el eCommerce Day, un evento online en el que participarán expertos de referencia en comercio electrónico. Éstos contarán, desde su propia experiencia, cómo crear y reinventar con éxito una eCommerce.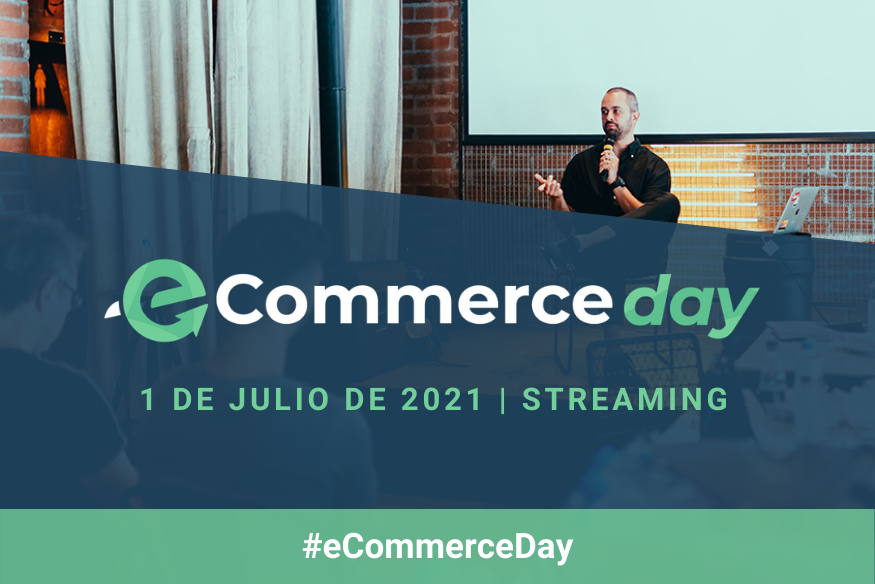 Un sector en crecimiento durante 2020
El sector del comercio electrónico, sobre todo a raíz de la pandemia, ha crecido de forma exponencial. De hecho, según un estudio realizado por IEBS, el 83,7% de los internautas españoles asegura que la pandemia le ha impulsado a usar más Internet para comprar frente al comercio tradicional. Además, el 87% de los ecommerce españoles asegura que su facturación ha aumentado en 2020 y el 76,1% tiene previsto facturar más este 2021.
Por otro lado, el crecimiento del sector no asegura el éxito de crear un negocio online. La clave para la supervivencia de una eCommerce es una continua reinvención con el foco en una mejora de la experiencia del usuario más flexible, intuitiva y personalizada.
Programa del evento
En este contexto se celebra eCommerce Day, una jornada para que aquellos que quieran crear o reinventar su comercio electrónico puedan aprender de profesionales a nivel internacional y las mejores prácticas para llevar a cabo.
En el evento se tratarán temas tan relevantes en la actualidad como el auge de Tik Tok Ads y Social Ads en estrategias de marketing digital para eCommerce, consejos para gestionar una tienda online Shopify, claves para crear una estrategia con influencers y casos de eCommerce de referencia, entre otras cosas.
El programa de ponencias está compuesto por expertos como David Morán, Head of digital & ecommerce en Muroexe y Founder de Serendipia Agency, Jorge Uríos, CEO y Filiatly, Unai Curiel, Performance Marketing Specialist en We Are Knitters, Gianvito Montrone, CoFounder en RevArt y eCommerce & Brand Manager, Ángel Sánchez, Head of Digital en Blue Banana Brand, Selene Dubois, Performance Marketing Specialist en We Are Knitters y Jorge Fernandez-Gallardo, CEO de Ecomsur.
La jornada se llevará a cabo del próximo 1 de julio vía streaming desde las 18h y finalizando a las 20:30h. Es posible registrarse de forma completamente gratuita desde https://www.e-commerceday.es/.