By Héctor Borrás, on 28 April 2017
Do you use giveaways and online promotions as part of your marketing strategy? These kinds of initiatives are extremely useful in catching your users' attention, but in order to do it right, you have to keep their behavior in mind. And in terms of consumer behavior, there is one trend you simply cannot ignore: it is time to adapt your digital marketing efforts to smartphones.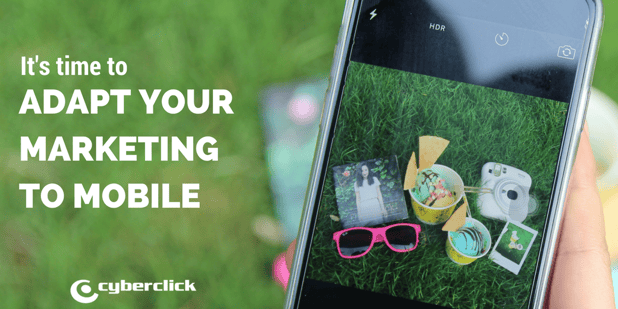 Digital marketing and smartphones: the statistics
In 2015, Google announced that mobile traffic had overtaken desktop traffic for the first time, and this difference has only continued to increase. But what happens when users take part in contests and online promotions? A recent study developed by EasyPromos has the answer, and here is some of the data they discovered:
Since 2014 until now

there has been a drastic change in the way users interact with digital marketing promotions.

In 2014, 71.53% of users would participate from desktop devices. Only 3 years later, the trend has flipped, and over two thirds of users (67.56%) now do it from mobile devices.

The trend is even more noticeable in terms of

voting in online contests.

In 2014, 67.2% of voters accessed the contest from a desktop computer: in 2017, a surprising 84.8% do it from smartphones. This number is expected to increase up to 90%, leaving desktops in a very far second place.

In terms of

types of mobile devices,

Android is in the lead without any shadow of a doubt. Their market share among users who participate in digital marketing promotions has increased from 68.99% in 2014 to 78.06% in 2017. They are followed by iPhones (18.63% in 2014 and 17.53% in 2017) and then tablets, who seem to be experiencing the opposite trend (their usage declined from 12.15% in 2014 to 3.85% in 2017).
The takeaway: it is time to adapt all of your digital market to mobile
This data leaves no room for doubt. In order for your strategy to work, adapting it to mobile devices is absolutely crucial. When doing this, keep these 3 keys in mind:
Smartphones offer extra information, like the users'

geolocation

, for example. This information can give you very interesting insights into your audience, and con even be used as part of the promotion itself, as happens with

Snapchat's Sponsored Geofilters

.

It's quite obvious that there are no longer any excuses for your design not to be entirely

responsive.

But aside from adaptability, remember to keep screen sizes in mind: less is more! Keep in mind that you can also use horizontal formats as well as vertical!

Last, but certainly not least:

usability

is key. When we use our smartphones, we have very limited patience and attention span for loading loading times and buttons that don't really work, so be sure to take extra good care of your user's experience.
Héctor Borrás