By Berta Campos, on 22 July 2019
Why and how can you build your direct marketing advertising strategies? Direct marketing is one of the most effective methods. Results are clearly measurable. Turning marketing into a science is our goal, so in this article you will learn about the benefits of direct marketing online, examples and the steps to a successful campaign.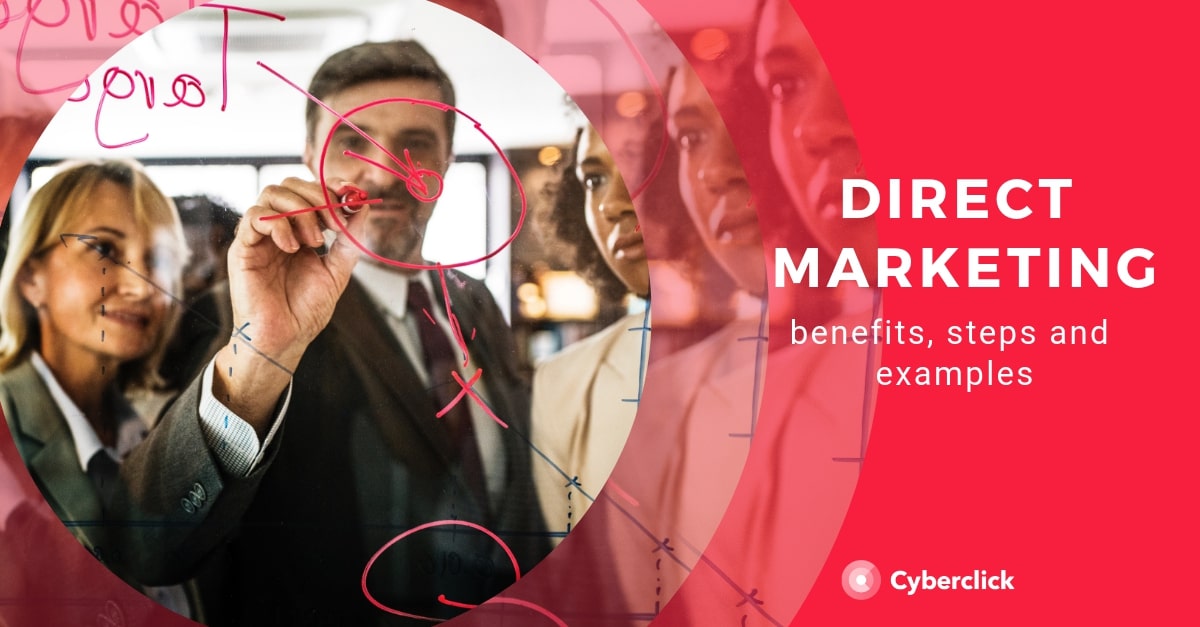 What is direct marketing?
Direct marketing is a type of advertising campaign that seeks to bring an action in a selected group of consumers (such as an order, visit the store or the website of the mark or a request for information) in response a communication by the marketer. This communication can take many different formats, such as postal mail, telemarketing, point of sale ... One of the most interesting is the direct email marketing.
An essential aspect of direct marketing is that the consumer response is measurable: for example, if you offer a discount for an online store, you should include some kind of cookie or pixel to let you know if the user has made use of the code.
Benefits of direct

marketing
Direct marketing allows you to promote your product or service directly to your target people most in need and measure results quickly, but there is more. These are some of the benefits the digital direct marketing can bring to your brand:
Take the segmentation and targeting. One of the great advantages of this type of marketing is that you can reach your specific audience segments with personalized messages. If you want to succeed, you should invest time in research to identify consumers most likely to convert and thus direct your efforts to actions that really work.
Optimize your marketing budget. Addressing online direct marketing to a specific audience allows you to set realistic goals and improve your sales on a tight budget. If you optimize and properly direct your campaign, you will achieve results with only a small percentage of the cost of traditional advertising.
Increase your sales with current and former clients. Digital direct marketing lets you communicate with your current customers to keep alive the relationship bringing value, but also back in touch with old customers and generate new sales opportunities.

Upgrade your loyalty strategies. Direct contact with your customers allows you to customize your promotions, emails and offers to create an instant bond. To maximize results, you can combine your direct marketing methods your loyalty program.
Create new business opportunities. Direct marketing allows you to adapt to market demands at all times and respond more effectively.
Tests and analyzes the results. Direct response campaigns give you the opportunity to directly measure your results. Take the opportunity to squeeze the most of your tests and make decisions in real time.
3 Examples of

Direct Marketing
The most powerful and innovative direct marketing strategies want to elicit a reaction in the target audience thanks to a content delivered directly to the consumer, both physically and through the email marketing. A very striking graphic design (email), a product that is not surprising (direct mail) or a call that touches the heartstrings of the listener (telemarketing), can elicit a response as a call to action on the content. As already explained above in the Numerical blog is what direct marketing is and its benefits, today you'll discover three great examples of direct marketing.
Toyota Corolla
This type of marketing is a great opportunity for businesses if used in the right way, but it is also a way to show off for the direct marketing agencies and advertising, because if they put all their creativity to the strategy really shocking advertising may arise and will be long remembered by the public (and attract potential customers). The first example of direct marketing that I put is on the car brand Toyota Corolla Watch this video!
Touch Branding
This is a branding agency that maximizes the potential of the brands that hire them. They are in Prague and have over 15 years of experience in global campaigns. They devised a plan for direct marketing with an impactful copy "We'll give our blood for good branding" and a graphic design that really was up to the message. This really is one of the great examples of direct marketing that has impacted us more!
For direct mail they attached with letters a blood bag simulating to be real (though of course it was fake), the design of email they sent was in the same line and the cover of the web was a picture with two doctors who carried the blood bag with copy above. Actually, they matched all season long in Touch Branding and it was a way to "hook" potential companies to be customers.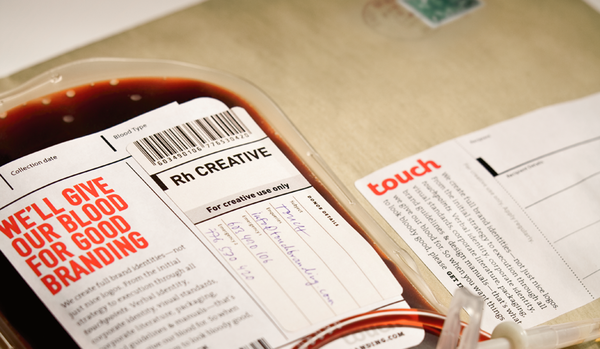 Canva
The beauty of Canva emails is in its simplicity. When they create a new design concept, they advertise to all subscribers by sending them an email for them to know and be able to start applying the new template in their presentations and infographics. In Cyberclick we are great lovers of this online marketing tool as it is useful and intuitively lets you create great infographic designs that perfectly complement the content and believe that their emails are great examples of direct marketing.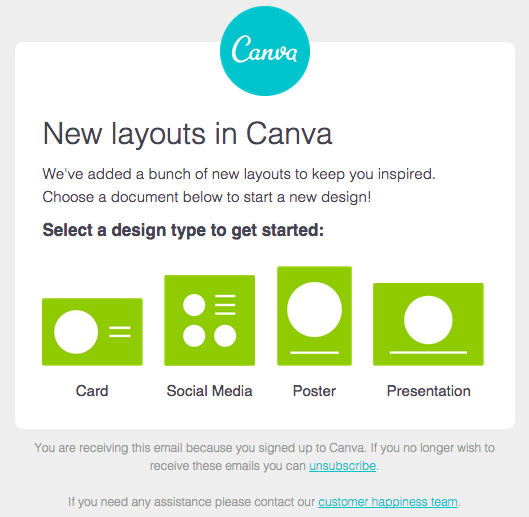 Fire up your Direct Email Marketing Campaign
Ready to start? We will explain step by step how to launch a direct mail campaign:
Develop your contact list. The first step in developing a direct email marketing campaign success is knowing who you're going. In the market you can find many email lists by sector, but you need to take your customization further and find users who are genuinely interested in your product. To get leads, you can try an inbound marketing campaign based on content (such as downloads of an eBook) or lead generation ads on Twitter. Whatever you do, do not forget that everything you need to segment your list of contacts, for example, how often they visit your site or products that interest them.
Create the ideal mail. Subject, text, icons, and call to action ... Nothing in your email marketing campaign should be random, and for this you must align creativity and segmentation.
Enter a code or identification pixel. As we have seen, one of the keys to direct marketing is precisely the ability to measure all the results. To do this, you need to include in your emails or pixel code that identifies users who have come to your site through this particular campaign.
Test the campaign. Take advantage of your email campaigns to test A / B and discover what really works with your audience. Subject, images, button, time sent ... try all possible variants.
Put an ongoing campaign. Send a test email to make sure everything runs smoothly and launch your campaign. But beware! As with social networks and other tools of digital advertising, you must send it at an ideal time and day to avoid idle time if you do not want to fall into oblivion.
Consumer responses. Ready! Now you just have to wait to see the reactions of your target. Leave a window of reasonable time before drawing conclusions, since not everyone looks their email instantly.
Analyzes the results of the campaign. Finally, you have to measure how your campaign has worked. How many people have opened the mail, I clicked or converted from your email? If you've tried several versions, what has worked best and why? Aim the conclusions for the next time and see how quickly you are launching really effective marketing campaigns.
Remember, good planning and preparation are the keys to success for digital marketers. Good luck in your direct marketing campaigns!