Inbound Marketing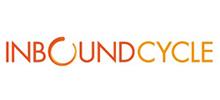 InboundCycle is the first agency dedicated to Inbound Marketing in Spain and Latin America. Since September 2011, InboundCycle is a partner of Hubspot, market leader in software for inbound marketing.
Content Marketing: We create for your company all the necessary contents to attract a community of ideal potential customers: Blog posts, SlideShare presentations, How-to Videos, Charts and illustrations, Audios – Podcasts, Cartoons. We also develop advanced or Premium contents in e-book, White Paper and Webinar format.
SEO (Search Engine Optimization): We analyze and restructure your webpage to meet the requirements of the search engines. We improve the rankings at the search engines for the most important keywords for your business, thus increasing the number of visits to your webpage. With long-tail keywords and content marketing you will not run the risk of being penalized by the search engines.
Social Media Marketing: We use social networks to disseminate your contents better make them more popular and create a community around your brand. We systematically collect all interaction data between your brand's social media channels and users, and integrate all this information to the CRM of your company.
Lead Generation: We create the contents that will allow the conversion. We have services for creating landing page and Calls-To-Action (experience in A/B testing).
Lead Qualification: We ensure the business cost reduction at the commercial level. Through Lead Nurturing and Lead Scoring, we deliver qualified business opportunities to the workforce that are more aligned with the type of services and products we want to sell.
We manage the entire online reputation process at SEO level. We clear any unwanted result from Google's first page related to your brand or products.
We provide Strategic Consulting so you can execute an Inbound Marketing campaign with your own teams. We support the project with regular review and meetings to analyze how it is being carried out and what should be improved.
HubSpot Training and Setup: We save you the learning curve of the tool and help you learn how to use it in the shortest period of time.