Gumroad is up and ready to go, the founder of Pinterest's new company that connects sellers with their possible buyers from Twitter or Facebook.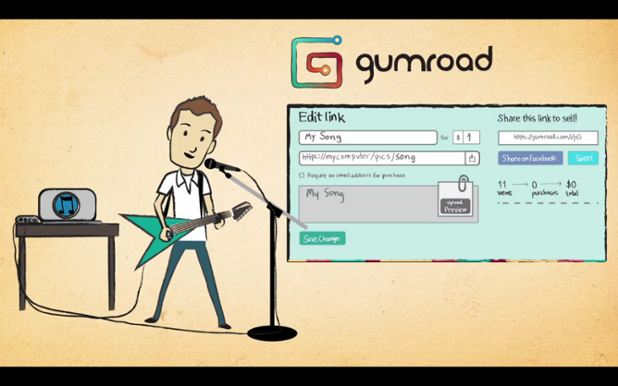 After making the best social network for images reach over 104 million visits, Sahil Lavingia has now created a platform with a similar system to eBay. However, it is a cheaper service that works on social networks, much like PayPal.
This startup allows the sale of all kinds of creations (photo albums, songs, apps, t-shirts, etc.) to Facebook and twitter contacts, so that step by step, we slowly become accustomed to the notion of selling being as simple as sharing a link on social networks.
All you have to do is register, upload a comment about the product you are selling with a set price, share the link and await the result of your sale.
The person to upload the content sets the price, between a minimum of 1 dollar and a maximum of a thousand, with the condition that Lavingia's network keeps 5% of the sales price of each item as a fee. Gumroad is already present in 190 countries and accepts all major card payment methods.
Sahil Lavingia has been compared to Facebook creator Mark Zuckerberg on many occasions. With just 19 of age, he decided to abandon his studies to lead forward the Pinterest project, a network that has reach a million dollars of investment and is currently one of the latest trends.
And now, we leave you with the presentation video:
Happy selling!