By Kelly Rogan, on 08 July 2015
Did you know that getting a new customer can cost up to seven times more than to keep one you already have? You have to devote part of your marketing resources to new consumers to your brand, but also part of the efforts have to focus on loyalty and enhance customer engagement and events. An effective tool is regularly contacting them via email. Sending promotions, discounts, commenting on the latest developments, offering entertainment or informational content, inviting you to download the application of the mark or simply to congratulate you on your anniversary. If you know how to do it properly, avoiding becoming a spammer, you can improve the commitment of your followers and encourage future sales. Here I will teach you five recommendations to develop effective email marketing campaigns and seduce your customers.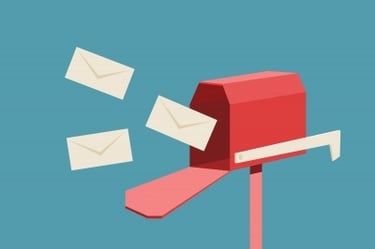 # 1. Enrich your email list
Do you think that it is enough to have a list of email addresses? In order to create effective
email marketing campaigns
you need to
collect all possible information from the people behind these emails
. You can, once you have obtained all the information possible, organize it according to demographic data (age and gender) in behavioral data (what pages or products typically consume or abandon products in the basket) and purchase data (what they purchased, how often they eat or how much they spend).
# 2. Segment depending on the engagement
By now you know that any campaign without segmenting cannot offer good results. In fact, it is a bit like throwing coins into the air and waiting to see what is going to fall. In the case that concerns us, for effective email marketing campaigns we will need to know whom the people are on our list of contacts that we are involved with.
Ordering the contacts that have been active with our company according to the time factor can easily do this. For example, those who have interacted in the past three months are very involved with your brand, those who have done so in a time ranging from 3 to 9 months are halfway active and those whose last activity was conducted during the last 9 to 18 months are those who are less involved and they can more easily forget about your company.
The latter you'll win back through a special loyalty campaign, since this is exactly the goal of this step: to know what users are more or less involved with your project to launch customized and targeted campaigns to increase engagement.
Reminder:
Up to 3 months from the last activity: Very involved.
In 3-9 months after the last activity: Moderately involved.
From 9-18 months since the last activity: Little or no involvement. Needed for specific strategies for re-engagement.
# 3. Personalize your email marketing campaigns
This step is the most important when it comes to seducing customers through email marketing campaigns. We all like that they treat each person differently. Each person we write to, even if it is a company, knows whom we are talking to. We do not want anyone to feel like a target or a simple thing without much value. Therefore, when designing our email marketing campaigns we go for customization.
But how do you individualize a campaign? First, use the name of your recipient to direct the message only to him with your email. You can add on more content or a subject. Another interesting way to customize the content of an email is using dates. For example, if you know when the birthday of your recipient is, send an offer for that day or praise him. A third option is to develop information using data from your contacts: their tastes, their needs, their concerns and their buying patterns.
Remember, there are three basic ways to customize email:
Use the name of your recipient
Use key dates
Use the data you have on your recipient (whatever their type)
# 4. Make your emails fun
Generally, users prefer to read content that is entertaining, fun and with a touch of humor rather than those that are purely informational. This fact can be used to your advantage to make email marketing campaigns to seduce your customers, but not all companies depending on the activity they are engaged in, or of his own philosophy, feel comfortable using this fun factor, which is something that would be dispensable if it is highly recommended.
If is not your case, and you really want to tap into the potential of this strategy, you can start including a photo or funny message. If you wish, you can also try with contests, competitions or sweepstakes. Such resources involve a lot of the users and help us find a connection through which to establish a stronger relationship.
# 5. Recapture your most elusive customers
There are people who directly do not see your emails, even the ones who open them. As soon as detected, they send them to the recycle bin and at this point, our only chance is taking us to three key issues: who is the sender of the email, the subject line and the pre-visualization of the content. Before sending an email to the trash, you see these three parts of the same and that is where you have to put all your effort. This is the only opportunity you have to grab attention and also the available space leaves you with very little leeway.
Once you've finally caught the attention of the consumer, which is in the content it should be simple and attractive. It is useful to offer something of great value to stay in the subscription list.
Also a brief (very brief) survey to understand why these customers are no longer involved with the company, so that the following e-mails you send them are highly customized and tailored to their needs, which will work in favor of engagement of this elusive customer and subsequent win back.
In summary ...
Step 1: Enrich your email list. Add all the information you can.
Step 2: Segment your list of having as a measurement tool engagement contacts.
Step 3: Customize your mail using the recipient's name, key dates and information about their tastes and preferences.
Step 4: Enter in your email marketing campaigns mood factor whenever possible and agree with the policy and activity of your company.
Step 5: Recapture users who are no longer involved and are more elusive.
With these tips properly launched, it is impossible that the results you get in your next email marketing campaigns are not positively increased, so we recommend that you implement them as soon as possible and, above all, we encourage you to give us your feedback.
Already implemented any of these steps? Do you think that these recommendations will help you improve your email marketing campaigns?
Photos by MailBox and KROMKRATHOG