By Kelly Rogan, on 10 June 2015
The landing pages are a crucial element in email marketing campaigns. For most marketers this is where the magic happens. A design that suits every type of device can work wonders, getting consumers to react positively to the call to action - that is, that request have been asked to perform at signing a newsletter, download an eBook or buy a product. By this we mean that it is totally necessary that the Landing Pages are Responsive.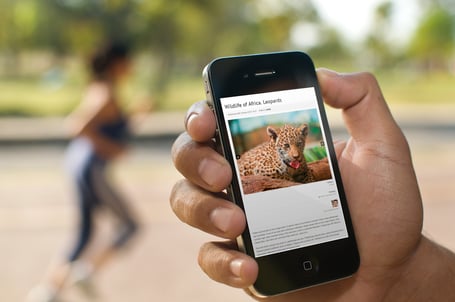 Responsive Landing Pages
The concept applied to Responsive Web Design seeks to create sites that are tailored to the various visual media that exist today: smartphone, tablet or PC. Thus providing the best user experience possible. It is very frustrating to navigate from your mobile phone and find a static web size that does not automatically fit the screen. This discourages and causes the consumer to leave the navigation within the site. Imagine if that happened to us on the website of our company! It means that just lost a potential customer.
We have to pay special attention to the design of the landing pages so they are adaptive, as this is where the visitors turn into leads or directly into buyers.
More and more people consult their emails from the smartphone and marketing managers must take this factor into account, because when users move from their email to the landing page they will have to find a website that detects what device is being accessed and optimize it for the medium version that's displayed, rearranging the elements of the web or even discriminating against some of them.
The 3 main reasons why consumers need a Responsive landing page are:
It facilitates good user experience on our site. Surf the Internet from all types of mobile devices, but the smartphone is the most used because it's what we carry with us everywhere.
It is best for our business. Our landing pages will be available to all consumers via any device. This means that we provide them the way they respond to the call-to-action or to purchase our products or services. Although the final purchase is usually made from a computer, mobile has helped in the purchase decision process, as it has served as a consultation channel.
Google requires us to be Responsive. Search engines rankings favor pages with adaptive capacity. In contrast, it penalizes those that remain static and they are relegated to oblivion in the search results.
Photo by Serge Kij