By Laia Cardona, on 23 June 2016
Selling is not what it used to be. The cold calling, the door-to-door and the product demonstrations are falling behind: nowadays, buyers don't want to deal with salesmen until they are sure they want to buy and have done their previous research online. Sales 2.0 has arrived, which is why I would like to tell you today about social selling, what it is, and 8 tips for you to sell more with your company.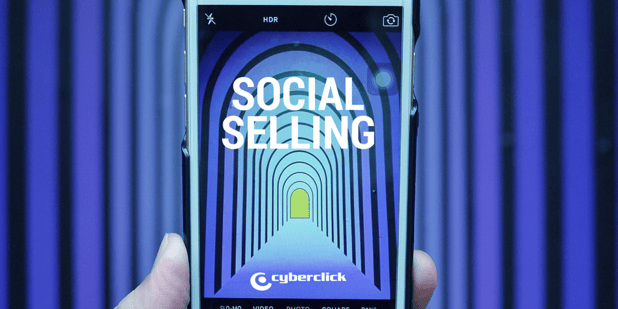 What is social selling?
Social selling consists in employing social tools to identify and create relationships with potential clients. The sales department uses networks to provide value to consumers, answering their questions and comments and sharing content.
Social selling is appropriate for B2C as much as B2B sellers, considering both types of clients do online research before purchasing any product. In fact, according to a recent study by the IDC, social networks significantly influence 75% of B2B product buyers.
How to sell through social networks?
1) Choose the most relevant social networks for your company/sector.
A very common mistake in any social media strategy is to launch your brand on all social networks at once. To know how to sell, however, the first thing you need to do is find out where your audience is.
In order to choose the most appropriate networks for your brand, you need to be very sure about your consumer's profile and how they fit into the existing networks. For example, Pinterest is currently the king of anything fashion or wedding related, LinkedIn is the ideal place to promote B2B services and Snapchat and Instagram are very popular amongst the teenage audience.
2) Follow the right Twitter accounts
Twitter's tools are a great help when it comes to constructing your network. To be sure you are following the right users, I recommend Followerwonk, that allows you to search Twitter profiles by topic and keywords. Once you have a list of users who you are interested, you can follow them directly through Followerwonk with just a single click.
3) Create you list of dream clients and follow them
Would you love to work with that one specific company? Well thanks to social selling, your dream clients are right within your reach. Make a list of 10 to 20 companies you would love to collaborate with, look for their profiles on Twitter and LinkedIn and follow them. This way, you can always be up-to-date with what's going on as well as interact with them, for example, congratulating them when they win a prize or sending them information about your products if they ask for recommendations.
4) Activate your LinkedIn notifications to follow your prospects
LinkedIn's saved searches tool lets you search for ideal clients… even before they become a part of the network!
To use this strategy, the first thing you need to do is do a search on LinkedIn with the characteristics of your ideal client, for example, Human Resources professionals form the pharmaceutical industry. You will see that, in the results, you will first see the people you are already connected with, which is not very useful in this case. To eliminate them, go to "Connections" in the left column and check "2nd Level Connections".
Now, look at the top part of the page and click on "Save Search". Choose a name to clearly identify what you are searching for and choose how often you would like to receive notifications (weekly or monthly). Done! Now, LinkedIn will let you know every time a user with these characteristics joins the network.
5) Join LinkedIn groups and participate
Did you know LinkedIn has over 400 million users? No matter what your professional sector is, you are sure to find some interesting contacts there.
One of twitter's most useful features are its groups, where you can share knowledge and expertise with your potential clients and develop relationships with them. To find groups that interest you, use the search bar and type in your potential clients' job titles and interests (for example, small and medium enterprises in marketing).
6) Connect with your potential clients on LinkedIn
As you contribute to groups on LinkedIn, you will see that your profile will attract more visitors. You can make the most of these visits by sending them an invitation to connect.
When you send invitations on LinkedIn, I recommend personalizing the message as much as you can to catch the users interest and give them a reason to start a conversation. For example, "Hello, thanks for visiting my profile. I really enjoyed the post you published today on group XXX. I also usually write about these kinds of topics on my company blog. Would you like to connect on LinkedIn?".
7) Contribute to existing conversations about your brand
As you have probably already understood, one of the main keys to social selling is bringing value to your potential clients. To do so, you can start with a very simple first step: listen to what they tell you, and answer. Use the Twitter search tool to find conversations related to your brand and start interacting with your users. You can just like and retweet their posts, or you can go a step further and answer their comments and questions.
8) Share relevant content
Last of all, another way to bring value to your potential clients: content. More than 50% of B2B buyers search for information about products or services on social media; in the world of technology, whitepapers are a particularly interesting and demanded content. No matter what you sector, I'm sure you will be able to add to the conversation by sharing blog posts, videos and other types of content. Just be sure to make sure they are truly relevant: unrelated or excessively promotional content will surely be counterproductive to your goal.
In conclusion: if you want to know how to sell more, social selling is your ally! Be consistent, bring value to your conversations and you will start to notice all the positive results of it for your company.
Laia Cardona