By Cyberclick, on 25 September 2015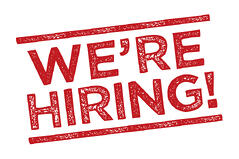 At Cyberclick we want to incorporate a professional who is passionate for the world of communication, advertising and sales techniques 2.0, with a preference for the world of the Internet and online trends.
We seek a person who is eager to learn and want to have fun at work, thus creating a large production environment with their teammates. It will be essential to have an entrepreneurial attitude, be proactive, very independent, have an attention to detail and ability to work with achievement orientation.
The main functions for this role will be:
Identify opportunities for qualitative business
Contact with potential customers and partners to identify and evaluate different ways of collaboration
Manage and track prospects, combining manual and automated processes
Coordinate and participate in meetings
Develop materials and value propositions tailored to each sector
Attend events, fairs and seminars
Training and desired skills include:
Higher or University Education
Native or high level English (we will check during the first contact!)
Native or high level

Spanish
Communication and negotiation skills highly developed
Analytical skills and strategic vision
Mindset of continuous innovation
Familiar with the concepts of online and digital marketing environment
Additionally, we value in particular:
Previous and proven experience in marketing or sales
Having done a project related to their passions
HOW TO APPLY?
Would you like to become part of the company known as #BestWorkplaces2014 of Spain?
Follow this link http://www.cyberclick.es/formulario-sales-manager-2 and complete the form to participate in the selection process.
Cyberclick Team