By Chantal India, on 07 June 2016
Whether your organization is a start-up, a small/medium sized business, or a large corporation, Google Analytics is a fantastic tool which will allow you to monitor important webpage metrics. Analytics will allow you to understand your site traffic, where that traffic is coming from and which webpages visitors are visiting (and those they are not).
All this information can help you to measure the effectiveness of your online and offline marketing campaigns. If you aren't sure of the benefits that Analytics can offer your company, or if you are only just dipping your toes into the water of webpage monitoring, below are some key ways Analytics can help to improve your business and your website.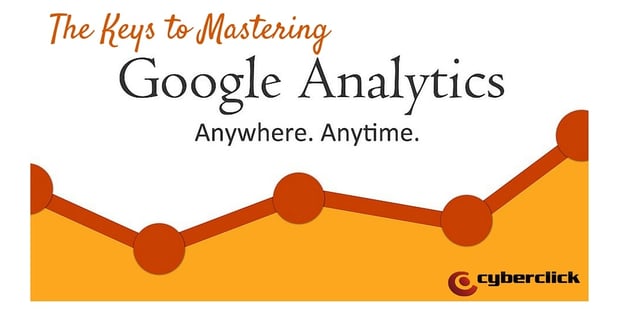 Setting Up
Getting your Analytics account set up is easy. The only thing you need is a Gmail email address or an email address which is hosted using Gmail.
Once you have registered your Analytics account, you will be sent some lines of code which you will need to add to every page of your site. If you are managing your own website, the majority of content management systems will have a setting which allows you to easily add the tracking code.
Reports
The reports generated by Analytics can be broken down into 4 key areas:
Audience: Data about who visited your site, there geographical location and the device used.
Traffic Sources: Data about how visitors discovered your site.
Content: Data about which webpages and content visitors interacted with.
Goals: Data about how many visitors perform a certain action or goal.


Long-Term Overview
A key tool provided by Analytics is the ability to view detailed information via its data stats pages. By default Analytics provides a 30 day view of various visitor metrics. However, it is possible to expand the graph to show trends from the past year. By looking at the big picture you will be able to see exactly what content has getting the most the most traffic and pick up on any visitor trends. It is these long term patterns which will provide you with the data you need to increase the number of visitors to your site.


Audience Location Map
Would you like to know which country the visitors to your website are coming from? Analytics will show you which country or state people are visiting from. This information is very helpful if your site targets a specific geographic location. The darker shades of color on the map mean that a greater amount of traffic came from that location.


Traffic Sources

Do you know where your sites traffic comes from? Google Analytics allows you to view a breakdown of traffic to your site so you can see which search engines visitors used, other sites which referred traffic to you and data about the number of direct visitors.
Content
Do you know which content on your site generates the most visits? Which page most visitors land on and which page they exit the site via, or which content receives the highest number of clicks? All of this information can be found on the content tab.


Keywords
Analytics is a great tool which can assist you in establishing which keywords visitors are putting into their search engine to locate your website. This will help you to better target your SEO for the site while also mapping larger trends among your visitors.


Bounce Pages
Everyone is interested in the pages with the highest number of visits. But have you ever stopped to consider the pages which seem to drive visitors away? Analytics is the perfect tool for working out which webpages work and which don't.
Goals
What is the goal of your website? Do you want visitors to buy something, click a link or subscribe to your mailing list? Setting up specific goals within Google Analytics allows you to see reports about how many people have completed a set task or goal. You can view the total conversions or goals which have been completed over a certain time period, what percentage of visitors completed one or more of your goals.


Reverse Goal Path
Using the Reverse Goal Path feature, you can even view what visitors were doing just before they completed a goal, which can help you to identify the most effective webpages on your site. If your webpage deals in e-commerce, you can assign a monetary value to each goal, which will allow you to easily calculate how your website is performing.


Funnel

Visualization
If you are developing a sales funnel, Analytics allows you to see at what point visitors who did not complete a goal left the funnel. This information is vital when developing and tweaking your conversion process.

Google Analytics is an amazingly useful tool which can provide in-depth information about every aspect of your website in an easy to digest way. If you have any questions, or would like some help, please don't hesitate to contact us!
Written by: Chantal India