Wading out into the waters of international markets is a big step for any brand.
If this is what your company is facing, well then congratulations! You have a very exciting, though complex, journey ahead of you. There are a lot of factors that will determine the success or failure of a digital marketing strategy in another country.
Today I would like to focus on clarifying on of the most important ones to begin establishing your online presence: International SEO.
In this guide you will find some of the best step by step tips to positioning your company in other markets.
This is assuming of course, that your website in its original language is already fully optimized to be positioned on search engines, but if not, I would recommend you get started by taking a look at this article about SEO marketing strategies.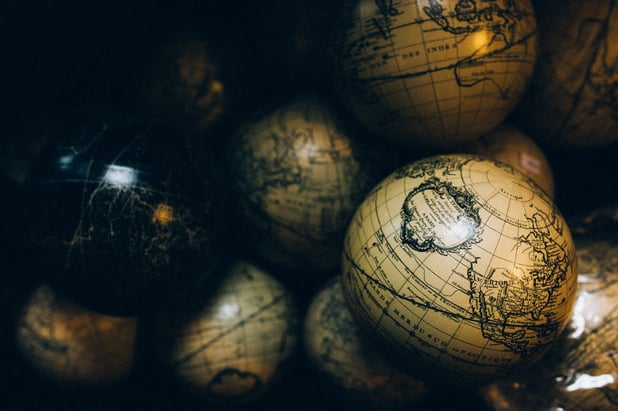 1) Study your market
Before you even start thinking about your SEO position, you need to run a deep analysis of the country or countries you are planning on targeting.
To start off, you need to ask how your products or services fit in there.
It may be that you would consider adding special features, or on the other hand it may even be that part of your catalogue or website may not even make sense outside of your country.
Culture and local tastes and preferences are another very important factor to take into account.
If you run an ecommerce, there are logistic details that must also be considered before launching sales options in another country, such as payment methods (the more you accept, greater will be the chances of conversion), exchange rates (it is always best to display prices in the local currency) or even international legislation in terms of exportations and product sales.
Considering we are dealing with international web positioning, there are essential technical aspects to be studied.
The most important thing to know is which search engine or engines to aim for, because, surprise!: there is more to life than Google. In Russia, for example, Yandex reigns, and in Japan, Yahoo.
Each one of these has their own SEO position regulations that you will have to study and adapt to. To know the market quota of each of these search engine in your target country, you can refer to reports made by companies such as Experian or Forrester Research.
Last of all, you must also not forget to study digital consumption habits in the countries you are targeting: the internet penetration percentage, what kinds of devices are most frequently used to connect, how acceptable online shopping is, etc.
2) Translate, adapt and locate your international SEO
The time has come to address the touchy subject of language. According to your expansion strategy, you can find yourself in two different situations:
The countries you are targeting

share one same language.

If an American company decides to target the British or Australian market, for example. This means you can save yourself the whole hassle of translating, but you must still adapt your content to each country's interests and take different forms of the language into account (American english vs. British English, for example) .

The countries you are targeting have

different languages

. In this case you have no choice but to translate all your content into another language… and as tempting as it may be, do not do it using an automatic translator or you will lose a good share of business opportunities before you even get started.
No matter which of these two situations you find yourself in, I recommend finding an expert in multilingual SEO who can help you create highly efficient content in your target market.
They will be able to evaluate your specific situation, but you will at least have to address these following aspects:
Investigate appropriate

keywords

in each language and destination. There is no point in translating everything word-for-word as the keywords you need are the keywords that are actually sought after in each country. To give you some sort of idea, you can use tools such as Google Adwords'' keyword planner.
Translate all of your website's content

, while respecting keyword density. In the marketing world, good translations tend to be quite different from literal ones, as they must adapt to the locals' culture and expressions. There are some companies who even change their product's name due to it sounding inappropriate or wrong when translated. Get advice from experts!
Translate all non visible SEO elements:

plugins, H1 and H2 type tags, the title and your images ALT text, the anchor text for your links, and so on. All of these lines of text should be translated into the other language, and respect that keyword strategy defined for that market.
3) Organize your website's technical aspects
We have reached what is quite possibly the most delicate part of dealing with your international SEO position: the technical aspects of your website.
Here are just a few of the things you must take into account:
Architecture and domains
The first thing you need to know is that there are two main types of domains:
Top Level Domains (TLD) are those that are not associated to any given country, like .net, .com or .org.

Regional domains are those that are tied to a country, like .co.uk, .es or .fr. These domains may increase your chances of positioning in that country, but will decrease them anywhere else in the world.
Once that is clear, you will have to choose from one of the following strategies:
Domains or subdomains by language:

misitio.fr, misitio.en, misitio.de or even fr.misitio.com, en.misitio.com, de.misitio.com… The is the easiest strategy in the short term. Each domain is indexed independently and you can have different servers in each country. The great inconvenience here, especially with separate domains, is that the original website's authority is not automatically transferred to the new ones. This means that we have to start from zero all over again whenever we enter a new country and work on the linkbuilding strategy.
Subdirectories by language

(with one single domain and 301 redirections): misitio.com/es, misitio.com/fr, misitio.com/de… In this case you are focusing on building up one singles domain's authority, so any new languages will benefit from previous work. The main drawback here is that it may slow down your loading times.
Subfolders by language:

one single domains and territorial domains in the form of microsites. It is more complex and difficult to maintain, and therefore not the most recommendable of options.
Different domain names for each language or country.

The most "radical" solution would be to create totally different and independent websites. This might be right for your company if you are looking to blend in as much as possible into the local markets, and for your different teams to work separately.
Hosting and IPs
Next question: where should I hire the host from? The origin of your IP can improve your results by 0.7 to 1 position, so it is something worth looking into.
In general, the IP should be in your main market's country. For example, if you are selling products in the UK and Australia but most of your clients are american, then your IP should be based in the United States.
Nevertheless, my advice is to not obsess over this detail, as having a fast server is more important in terms of position.
Related to this topic, do not forget to consider your content's geolocation, as search engines generally tend to favor local results.
Very important: the hreflang attribute
For your international SEO strategy to work, you need Google to "realize" that it is dealing with the same website, just in different languages (or adapted to different countries where variations of the same language is spoken).
For this to happen, it is essential for you to use the hreflang attribute, linking each language's URL to each website's homepage.
Multilingual SEO Plugins
To finish off, I would like to recommend two multi language SEO plugins for Wordpress, that will even solve the hreflang issue easily:
qTranslate:

dynamic content management in several languages. Rated 4.9 by users.
WPML:

a simple but powerful payed plugin to build and maintain multilinguistic websites.
4) Linkbuilding and International Content Marketing
So now you have your website up and running in all your target countries - congratulations!
But, as you already know, SEO is a long term investment and requires continuous input of effort and time even after its launch.
If you want you international SEO strategy to succeed, you need quality links from different countries and languages that are not only in different languages, but that completely adapt to the local culture and interests.
You will, without a doubt, need a team of native experts in digital and content marketing that will make your brand grow and go further everyday. Good luck!
Laia Cardona