By Laia Cardona, on 11 May 2016
Here at Cyberclick we absolutely love reading, whether on paper or in digital formats. Sometimes we recommend books or publications that we found useful, so that you can join us in our enthusiasm in our new discoveries. Moreover, every trimester we all get together and choose a book that can help us with both our professional and personal growth, and the whole team reads it. At the end of each trimester we sit down and talk about it, to see how what we learned can help us in our day to day life here at Cyberclick, to continuously improve our company's happiness.
Today however, we are not going to recommend a specific book, but rather a unique application called Tekstum. This Spanish startup has created an online platform that applies Big Data to the publishing sector to analyze the feelings caused amongst reader by books. This serves, on the one hand, for publishers to decide the next launches, and on the other hand, to create a book recommendation method based on emotions.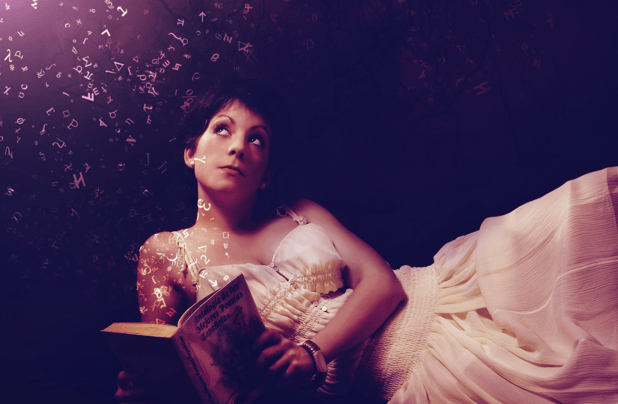 And it's not even just a great idea still to be developed – they are already on the market and have repeating clients that are stirring movement. They were also semifinalists in the London Book Fair's Quantum Innovation Award in April 2016, which certainly gained them significant importance in the international publishing sector. The judges pointed out that they were, in fact, the most innovative proposal, having created an emotional recommendation system using Artificial Intelligence (AI).
The formula for a book's success on World Book Day or even during the rest of the year does not yet exist, but Tekstum has created a pioneering application that might just help. Economists Marc Santandreu and Marc Martínez are the two architects of this solution.
Tekstum is able to discover the feelings and emotions that a book stirs on the Internet. The system uses Big Data and Artificial Intelligence to collect thousands of opinions, comments and reviews generated by specialized websites or social networks. With all this information, this young company's team created a dictionary with 20,000 words specific to this industry to identify the feelings triggered by a piece.
Analyzed book: "The happiest company in the world"
So here goes an example of how to use the platform… "The happiest company in the world" is a book by David Tomás that was launched into the market in September of 2015. Tekstum, after having run its feeling analysis, shows that there are a total of 13 book reviews (all of which positive) and 214 tweets, in which 99% include positive words such as "useful", "recommended", "vital", "easy", and "inspiring". The book has a score of 9.8 in 10, and the average reader profile is a 36-year-old woman residing in Spain.
It measures the positive, negative or neutral emotions triggered by any publication, and its evolution over one year. Based on this, it forms a word cloud that becomes the book's emotional DNA. Once this data has been processed, editors can use it to determine the next publications. Tekstum has even created a new book recommendation method – currently, the readers give the book a score and guide themselves by most sold books, but what Tekstum proposes is a 100% emotional recommendation system.
"If a reader wants a passionate, intense, original and epic read, that at the same time is accurate and well documented, our algorithm detects what other publications have been described by those words by other readers" says cofounder Marc Santandreu. According to a study carried out by Deloitte, research from mobile devices influences 64% of in-shop book sales in the United States. Taking this into account, Tekstum wants its application to be used to look up the feelings triggered by a book just before readers buy it.
Cyberclick