Over 500 million Tweets are published per day, and on Facebook, over 300 thousand photos are uploaded and there are around 4 million shares per minute. Amidst this staggering amount of content, how can we make our advertising campaigns stand out on social media? How can we make a user want to click on our ad?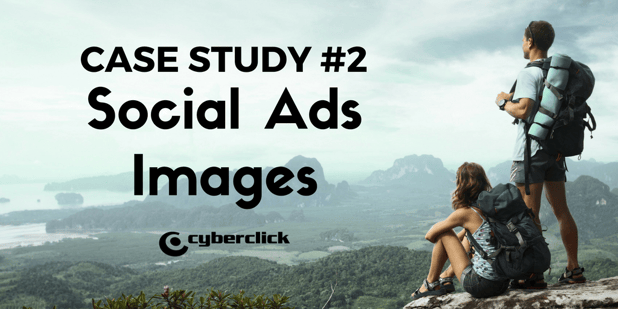 Social Ads images
One of the most important aspects to keep in mind then creating a social ads campaigns are the images and text we use; and when we create these we need to pay attention to the environment in which we are working, as well as the strategy we are going to follow.
The truth is that on other digital platforms, users are already quite willing to go through the conversion process - after all, more often than not, the reason they came across the product is because they were searching for specific keywords which happen to be related. With social ads, on the other hand, we show our product to users who coincide with our target audience, but who don't necessarily know our brand or weren't thinking of buying the product.
Which is why, with social media advertising, we come across very different strategies when dealing with communities vs ads, and organic vs. paid content. The massages' tone, the content itself and the user behavior is different in each situation.
Tips for designing Social Ads images
Due to all of this, we decided to test Social Ads images who abided to the brand's style guide and were then applied to all channels, versus new images created specifically with a 100% focus on performance.
When creating a social media campaign with the goal of achieving maximum visibility on Facebook and Twitter timelines,

we should work with distinctive images, with strong contrasts and striking colors,

such as orange, yellow or red, which are very different to Facebook and Twitter's blue-ish environment.

Be sure also

not to overuse filters

that will diminish their intensity and presence.

Another important aspect is making sure that the other elements in the images actually fit in -

guaranteeing that any text is perfectly legible, and avoiding any overlapped logos and texts covering up important parts

of the background image.

If we are offering

discounts or working with reduced prices, it may help to include them in the image,

using resources or colors that user associate with discounts or sales, such as red for the previous price, and green for the reduced one.
Cyberclick's Case Study: Social Ads images
In our experiment, we published two sets of images: one of them following the company's brandbook, and the other following the tips we mentioned above, without losing the brand's identity.
With the same level of investment in each one, the performance oriented images experienced a 35% higher CTR compared to the images focused on branding. In addition, the ROI achieved in terms of sales as well as investment was more than doubled in the ad sets that used these images.
When our social ads objectives are goals such as installations, purchases, registrations, etc., it is important to design all the variables in the campaign to strengthen the conversion process. It just so happens, that the interaction with the ad's image is, without a doubt, the first step of that process.
So beware! When it comes to Social Ads images, or advertising on social media - not everything goes!
Don't forget to read our last case study:
Berta Ventura