By Jaime Sanchís (Guest Author), on 28 February 2018
Before we get in to discussing various types of Google SEO techniques, let's get a baseline understanding as to what SEO is. SEO is how we position a website. Different strategies will depend on whether we've got short term goals, or are looking to maintain the position in the medium to long run. We use a combination of SEO strategies combines with targeted and planned keywords in order to attract our target audience.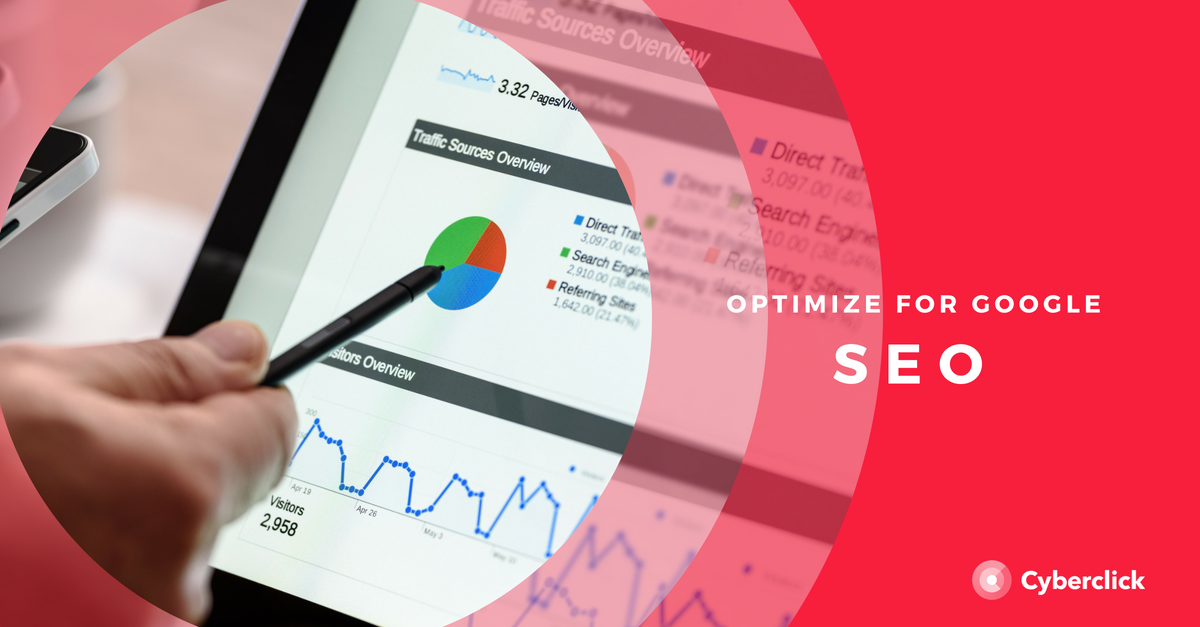 1#

What is Black Hat SEO
The Black Hat techniques is a variety of procedures used to improve a web page's SEO or page rank on search engines, violating the terms and conditions of the very SERPs such as Google, Yahoo, Bing or any others.
Black Hat SEO is considered by many SEO experts as a collection of bad techniques that help achieve incredible results in the short run but, on the other hand, may have unpredicted negative results, due to Google's penalizations.
They are considered by Search Engines to be inappropriate tools or techniques, that may help to improve a website's ranking. The use of these procedures tend to break the rules of the Search Engines, and can result in the penalization of the website by the main SERPs.
All of these Black Hat practices used to sheat search results may be beneficial in the short run. Nevertheless, Google's or any other search engine's punishment procedure are becoming more and more sophisticated and effective, and if they pick up on any of this, the website will be immediately unindexed.
2#

Common Black Hat Procedures
Know that we are clear as to what Black Hat is and its importance in the world of SEO positioning, it's time to get down to business.
Many of you reading this article are most likely curious about what Black Hat SEO techniques are out there and can be usedñ In other words, you are feeling the temptation of being rebellious towards an ungrateful and unfair search engine who has not positioned your website fairly.
If that is the case, I will let you in on some of the most used Black Hat techniques:
Excessive use of keywords:

Using keywords through which we would like to be positioned excessively throughout the page. Many times people write

repeated sentences or words

, that make no sense whatsoever and provide no value to the content.
Back pages:

Based on commenting so that a page with a high reputation redirects to a fraudulent one.
Cloaking

:

One of the most

persecuted

and penalized techniques by Google. It consists in

showing one type of content to the search engines,

and another kind of content to the website's visitors. It is basically tricking users who come from SERPs with content that is completely different to what is shown in the search results.
Duplicated content:

Copying a significant amount of content from another page, with or without permission.
Blog spamming:

Commenting on blogs and including unrelated page links in the comments.
Hidden Text or Hidden Links:

Placing illegible text at the very bottom of the page, with the same color as the background so as not to be seen.
Cookie Stuffing:

Consists in placing a cookie on your webpage's visitor. Said cookie will have an affiliate code and if a macroconversion takes place (such as a purchase), it generates a sales commission.
Cyberoccupation:

Registering a domain with the words of a known brand (

www.justinbieber.es

) to be able to take advantage financially, extortion or diverting traffic towards the competition.
URL Hijacking:

Registering a domain with a similar name or misspelled to a popular website to divert visiting traffic.
Link Building:

Not related: They are a group of web portals where an interexchange of links occurs between themselves, to increase the page ranking.
Google Bowling:

Buying competitors' links and later naming them in an attempt to get them penalized or blocked.
Spang Ping:

Notifying Ping servers several times a minute to try and create the illusion that the content is new.
Currently, all of these Black Hat techniques have been used without much success. Many of them have become obsolete thanks to the constant preoccupation of judges Google, Yahoo and Bing, so as not to be tricked and be able to offer their users websites with useful and valuable content.
3#

White Hat Recommendations
Guide your content according to a specific topic, with a theme-specific Landing page to offer SERP users and

generate the desired leads.

Write sentences that make sense, with a reasonable keyword density and use semantically related words.

Write a text that is related to the title and be sure to contract the font color to the background color.

Create a webpage or Landing Page

related to the description, to offer SERPs.

Write original and creative content.

Link pages that are actually related to specific content on your webpage.

Add relevant keywords to your domain, according to your webpage's content.

Make your website popular for the richness of its content.

Network with people who have similar interests and exchange information with those who are truly interested.

Practice LinkBuilding with relevant, high quality websites, that are also related to your target or desired visitor.
4#

Is Black Hat Google's or SEO's enemy?
This is the big question. I am sure that many of the opinion we have heard or read regarding the use of Black Hat have warned us about the negative consequences it can have on our website's organic positioning. And although I completely agree with the potential danger of any malicious Black Hat technique, it is also important to add that its use does provide benefits and advantages in the short run.
This is the main reason why i ask this question. The nature of SEO is being able to position a website in the forst ranks, contrast to Google's or any other SERP's interests, who tend to try favor their Google Adwords clients (in Google's case) and their income from online advertising.
One could also argue that Black Hat is in no way illegal and neither criminally nor economically reportable. Being excluded from search results or unindexed, however, can be a very problematic situation.
If we do attempt to manipulate search results, it is important do it knowing it is an SEO strategy which will bring us benefits only in the short run, with a high risk of penalization. Black Hat should be used in short term SEO projects as a shortcut to obtaining results quickly.
My conclusion concerning the question, then, is that Black Hat SEO is a clear enemy to Google, as it ignores the entire ethics and rules of all SERP, but on the other hand, it seems to be a false friend of SEO. It initially promises big things, and can deliver in the beginning but in the long run can cause serious damage and SEO in danger.
I hope that with this post you will have been able to learn about Black Hat and even come to your own conclusions. Mostly, I suppose that the main questions in your head was whether or not these techniques could be useful or even recommendable in your SEO strategy, but I can tell you now that the answer is NO.
7 SEO insights for Google Image
Google images are an alternative to standard search. Through this, people can find sites, content, or specific photos using the image results rather than text and links. What makes Google Images unique is the ability to search not only by keywords. Why invest time marketing on image search?
It produces faster growth in positioning
Google Images provide an advantage by displaying far more search results at just a push of a button in comparison to standard search. Image results reach between 30 to 40 whilst text searches bring around 10 results per page.
Images can generate more traffic to your site or blog
If you can appear faster on the top of the search results whilst displaying your enticing message, naturally traffic on your site or blog will increase.
We've chosen 7 insights to share with you today on improving your image positioning:

1. File name
The file name indicates image content. To optimize the name you should try and be short and descriptive. A generic name like "foto.jpg" does not bring any benefit in search engine optimization.
With a specific name it is easier for the search engine to understand the content and therefore you have more chances of appearing in a more prominent position.
For a good filename:
Describe the image content

include the main keyword

be concise (exclude empty words)

Use hyphens to separate words

Avoid special characters
2. Alt Attribute
Today, Google can recognize letters, colors and even faces. Although the technology for image recognition has come a long way, it still has trouble interpreting the contents of images. Because of this we make use of the Alt attribute to describe images.
Alt comes from alternative text, it is what is used by search engines to figure out the image content. It is also the text the browser uses when the images can not be loaded along with the rest of the page content.
A good Alt text will:
accurately describes the image content

include the main keyword

Be concise
3. File size
Ideally the file size is as small as possible. Small file sizes allow images to load quickly. The file size depends on 2 things:
The dimensions of the image

quality of the image
This makes the JPEG format ideal for image search engines; it can provide good quality with relatively small files. However, you can also use PNG and GIF if better serve your purposes.
When preparing your images:
Use JPEG for images and general and photos

PNG is more suitable for flat images and / or vectors (eg logos)

for animations GIF is ideal
To capture, crop and resize images use Monosnap. Other free tools to work with images include GIMP and BeFunky.
Before uploading images to the web, it's recommended that to compress your images as much as possible without compromising quality. To achieve this, use the online tools such as Compressor.io.
4. Context
Context is key. It is very important that your images are surrounded by text and, in particular, that text is related to the image content. The closer the relationship between the image and the context, the better.
5. Exif Data
Exif or Exchangeable Image File Format, is a specification that allows various types of metadata to be included in the image file. This data takes specific details, such as exposure, aperture, focal length, and even the geographical coordinates included.
Exif data potentially of most interest to you include:
Image title

description

author name and web

Copyright

Othertags
If you want to edit and add some data relevant to the image information, PhotoME is a free option.
6. Long Description
A tool often forgotten for images is the long description. Longdesc, as its name suggests, serves to include a longer text than can otherwise be included in the Alt text. Longdesc does not include a textual description but instead a URL of where to find the image. This can be a page specially created to include the description.
7. Sitemap Image
An essential aspect of optimizing images is indexing. Images must be in the search engine index to appear in search, but the search engine does not find your image files it becomes difficult for the engine to register them.
There's a way to increase the chances that your images are indexed, and this is generating a sitemap specific for images. This file includes the URL of each image, but can also incorporate the title, license and caption.