By Iva Parvanova (Autora invitada), on 04 March 2016
Mobile applications dominate mobile internet usage at 89%. Despite this, Google research shows that mobile web search far exceeds search from within apps in making purchase decisions. This means that although the mobile web accounts for only 11% of mobile internet use, it still holds significant power for advertisers.
But the question facing many companies is how to make use of advertising on mobile web?
This question comes from two sources: those looking to monetize mobile sites, and marketers looking to profit from mobile ad tech.
Below we give our tips on how to make the most of the mobile web opportunity.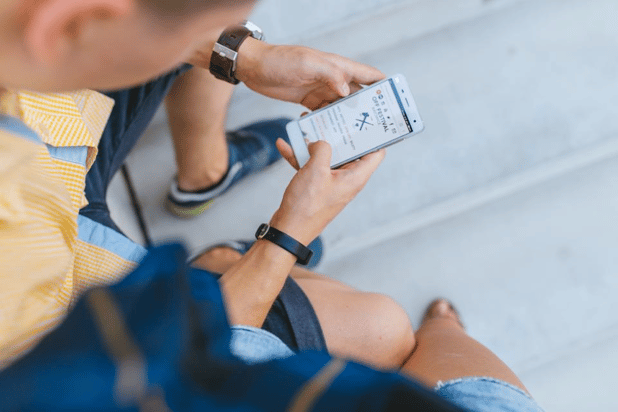 Think About the Significance of the Mobile Web
The mobile web represents a bridge of sorts. It is the connection between the internet used on desktop computers, and the internet we use on smartphone apps. It is both innovative and old school: we use it on mobile technology but its form barely changes from its desktop application.
Search engines such as Safari and Chrome represent the opportunity to access the mobile web outside of desktop or apps. They have adapted to smaller screens and provide browsing functionality for smartphone users.
Websites have had to respond to soaring mobile traffic to maintain the user experience (UX) and user interface (UI) of mobile sites. For some, this has meant developing apps, but this is not appropriate or applicable for all.
Mobile optimized websites are crucial for the UX of those looking at the site. On a mobile-optimized site, the pages adapt to the size of the screen meaning users need not zoom in and out in order to check content. Many large brands and companies are still yet to properly optimize for mobile. It's essential you make your site mobile-ready to properly realize the gains from mobile advertising.
Digital media consumption on smartphones grew by 90% between 2013 and 2015, illustrating a powerful opportunity for your business. One need only look at companies like Outbrain, whose native content sharing is driving a billion dollar business, for proof of application.
Understand the Options and Their Limitations
There are a number of options available for marketers looking to use mobile ads. Mobile advertisements are available in all shapes and sizes, and they differ in price and effectiveness. This raises the question: which ones should you choose?
Banners are now widely considered both ineffective and irritating and are often intercepted by ad blockers.
Luckily, the choice has become clearer in recent years with the growth of mobile native advertising. Simply put, native advertising fits the form and function of a platform and provides a smoother, more enjoyable UX. The 40% higher engagement of native ads demonstrates their potential.
Web publishers have a range of formats to choose from. One option is the in-feed unit used for a list of articles. Another, is the in-content unit, which as the name suggests is placed within the content. Native can also be used in irregular places and irregular formats allowing it to fit into non-standardized sizes.
Of course, you need to look at the cost/benefit analysis of different ad formats. Native ads can be more costly than banners and interstitials but ultimately their effectiveness outweighs this.
Remember the Significance of Social Media
Whilst social media apps like Facebook, Twitter and Instagram have become mainstays of the smartphone home screen, their usage on mobile is far from exclusively in-app. For example, research by Morgan-Stanley found that mobile browser traffic for Pinterest and Instagram was as much as 75% of the app traffic for the same sites. Social media usage on the mobile web is clearly no joke and companies need to make use of this.
Through advertising on platforms like Twitter, you can prosper from the vast volume of traffic on many social media sites. Additionally, you can optimize your campaigns through the extensive targeting capabilities that these provide.
And this is not their only advantage. Social media platforms have wholeheartedly embraced native ads. These ads populate the feeds that characterize these platforms and provide an excellent tool for advertising on social media.
Overall, the combination of strong traffic and accurate segmentation that is available on social media provides an excellent opportunity for advertisers.
Adapt The Measurement
Since the mobile web falls somewhere between desktop and apps, it should come as no surprise that your KPIs should also represent a balance between the two.
Remember that:
Page views are an important measure since native ads don't pop up in the same way as interstitials.

Tracking on the mobile web works in fundamentally the same way as on desktop, but advertisers need to bear something very important in mind. Mobile is often used for browsing and information gathering but consumers frequently switch to desktop to make the final purchase.

A number of indirect performance measures including social media shares and link clicks that can help to shine a light on how frequently people are interacting with your native ads.
Ultimately, the measurement process should be a mixture of shares, views and performance metrics. Added together, these illustrate the role that native adverts play on the mobile web.
---
Guest Writer:
Iva Parvanova
Iva Parvanova is Bus
iness Development Manager at PubNative, the mobile publisher platform that is fully focused on native advertising. Having previously worked at AppLift, Iva understands the ad tech industry from both the supply and demand sides and has a particular expertise in native advertising on the mobile web.