A few months back we talked about the launch of Twitter Audience Platform (TAP) here on our blog, a tool that allows advertisers to significantly amplify the reach of their Twitter Ads, as the ads are then displayed across an external network of mobile apps. All this, without ever losing sight of the advanced segmentation possibilities Twitter offers, and even new creative features that transform promoted tweets into highly visible formats especially designed for mobile devices (video, native advertising, banner and interstitials with several interaction options).
There are still very few companies to date who have used TAP and achieved successful results for their mobile app's growth strategy. Which brought out the curious and adventurous side of us here at Cyberclick and we decided to take on the challenge of evaluating exactly what results this platform can bring us, and how they can be aligned with our ROI objectives through standard audiences on Twitter and other similar channels.
The complementary outreach offered by TAP can be useful for campaigns with all kinds of objectives: tweet interactions, video campaigns or app install campaigns. The latter prove to be particularly appropriate, given the mobile context in which the platform finds itself, and this is the area we decided to approach when running our first tests.
So, what results this App Installs test, now active for 60 days and counting, showing us? Here are the benefits:
One of the most important things we noticed is the

outstanding volume of impressions

(and, hance, outreach), which represents a significant presence and distribution among the mobile world. This can definitely help if you have objectives such as brand awareness and recognition, providing a valid alternative channel to traditional display advertising, which, in contrast to this, still has access to Twitter Ads' impressive segmentation features: interests, followers, behavior, keywords, personalized audiences, etc.
Noteworthy interaction rates

with banner and interstitial formats, which showed to be

consistent over time.

We identified a

0.35% to 0.45% engagement rate with banners, and up to 4.20% in static interstitials.

These statistics remained like this over time without declining, and the need to renew designs and messages is not as demanding as with campaigns limited to Twitter's audience.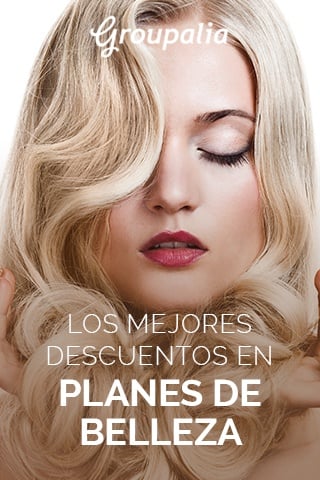 Example of an Interstitial Ad
The possibility to with campaigns with

objectives and CPI (cost per installation) payment methods

, which we highly recommend, meaning your risk it totally under control.

Still using this variable model,

we experience costs per engagement of about 0.02€ to 0.03€

, in other words,

very inexpensive traffic

, making it possible to attract a significant amount of visits with a low investment.
Highly competitive CPIs:

When testing the e-commerce app, we achieved

CPIs between 1€ and 1.5€

, which are significantly lower than average, without sacrificing volume, of the app's equivalent campaigns within Twitter.
In terms of user behavior and installation rates, we detected a similar quality level as that of the ads on Twitter. The test shows a

3.85% conversion to purchase after installation rate

, for example.
Taking into account the duration of the test and the volume of data analyzed, we truly consider these results are achievable and can be extrapolated, at least, to other App Install campaigns in the same sector.
Our main takeaway is that it can be a very big advantage to include Twitter Audience Platform in our strategies, as it helps achieve branding and awareness objectives at a very low cost, as well as performance milestones at price per conversion/installation costs that are very competitive and similar to those obtained through other channels. All of this, combined with the choice of a variable pricing model that will never limit the flow of traffic attracted by the campaigns.
Estela Viñarás