By Kelly Rogan, on 05 May 2015
Getting leads is the first step of our sale. What does this concept mean? To refresh our memory a bit for those who do not have it very clear, it's when a user performs a search on the Internet and reaches a web page where you must fill out a form to request information. So we get our unknown visitor to become a prospect client of which we have data, this being a lead.
Marketing Automation helps us to manage the relationship with the contacts we have obtained. Using software we can automate the communication with the consumer and analyze their behavior and level of interaction with our brand. So we can personalize the information sent and know when a lead is ready to generate a sale.
The analysis is basic! Marketing Automation allows us to obtain useful data that will help us improve the strategy and approach. For example, segmenting users based on the needs of these, we can tailor the content to what they want. So what we send ends up being really attractive.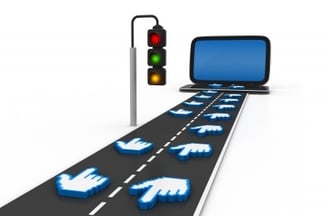 4 Steps to successful Marketing Automation
Collaborate with sales: We must ripen leads until they are ready to generate a sale. What? Seducing them with our content gradually. So we increase the chances of successful conversion by 20%.
Emails drip during campaigns: 60% of consumers read marketing emails. Segmenting leads by demographic factors or data from their behavior allows marketers to produce automatic email campaigns that are tailored to each target.
Landing pages: Using automation campaigns in conjunction with landing pages can achieve conversion rates of 50 percent.
Customization and A / B testing: 3 out of 5 companies say the A / B testing is valuable to increase conversion rates. Testing different images and headlines with the audience will help us discover which impacts the most. Then there will be those who will enter in the landing pages or email copy. Also, customizing the emails generates 6 times more income than those who are not.
The data is drawn from the info graphic created by TechnologyAdvice.
Marketing automation is not just a trend, but a powerful tool that benefits our company in closing deals and increasing ROI.
Image: hywards