Social Ads are a quick, effective and inexpensive way to reach out to great quantities of potential clients by using highly personalized messages. Thanks to all the information the social networks have on their users, you are able to create highly precise and targeted campaigns.
If your brand is not yet using this kind of advertising, you are missing out on an incredible opportunity to connect with your target audience. With over 1.5 billion active users, Facebook offers an enormous potential reach, making it one of the most interesting social networks to get started and play around with your ads. It is also one of the most personalizable and visual options, all at a very low cost per click. To encourage you to try it out, today I would like to provide you with this Facebook Ads Guide, with its benefits and one of our own success stories.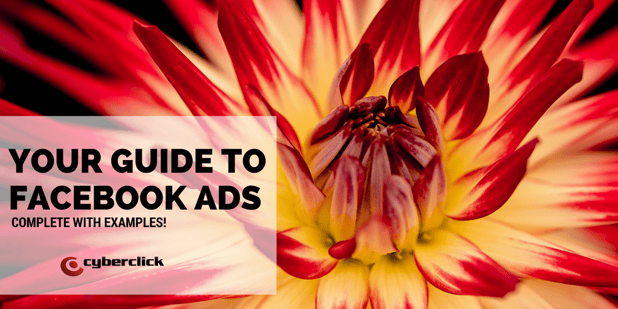 What are Facebook Ads?
Facebook, the world's most popular social network, has an extremely powerful advertising platform that offers endless amounts of settings and option - so many so, that it is completely normal to feel overwhelmed in the beginning. But don't you worry: we are here to explain everything step by step.
The first thing you need to know is that you can choose to show your ads in 4 different places:
In Facebook itself.

These ads are shown blended into a users News feed, along with all their friends' posts, as well as in a column on the right.
On Facebook Messenger.

Facebook's latest advertising feature is the ability to send ads through Facebook Messenger's

chatbots

for brands. To avoid spamming users, these ads can only be published in conversations initiated by the users.
On the Audience Network.

This network lets you amplify your advertising campaigns, right above and beyond facebook's borders, reaching out to chosen audiences through apps, mobile websites, articles and videos.
In any one of these options, the ads can be shown in both mobile and desktop formats. You are also able to create one single ad for several platforms.
Another important concept to understand in Facebook Ads are the marketing objectives. When creating a new add using its tool, you need to select an objective for your campaign. These are grouped into three main categories: Awareness, Consideration and Conversion.
Within Awareness, we can choose from the following options:
Boost your posts:

to promote engagement and interaction with your brand's posts.
Promote your page:

to increase your follower base.
Reach people near your business:

to reach out to those who are most likely to be interested in you.
Increase brand awareness:

to reach out to the maximum possible number of users.
In the Consideration section, we can find:
Send people to a destination on or off Facebook:

to redirect and attract people to a certain location, inside or out of Facebook.
Get installs of your app.
Raise attendance at your event:

promote your offer or event.
Get video views:

to promote your audiovisual content.
Collect leads for your business:

To collect lead information, like, for example, the email addresses of people who are interested in your company.
And lastly, in Conversion, we find:
Increase conversions on your website:

in order to contribute to your overall conversion goals, like online sales for example.
Increase engagement in your app:

to get more people using your mobile app.
Get people to claim you offer:

to promote your offers.
Promote a product catalog:

to automatically show the products in your catalog according to the target audience.
Get people to visit your stores:

to get more people walking into your stores.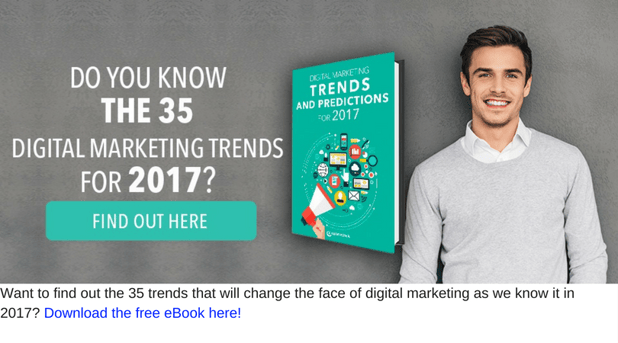 Another very important thing to keep in mind in the Facebook Ads universe is that there are several different ad formats you can choose from:
Photo

Ads: a very simple yet highly visual format.
Video

Ads: Uses picture, sound and movement to tell your brand's story.
Carousel:

Displays several images or videos in the same ad.
Presentation:

small video ads that allow you to reach out to people with different connection speeds.
Canvas:

a personalized advertising experience for mobile formats, with incredible loading speed.
If you take a glance at all the different imaginable combinations of the options mentioned above, you will quickly begin to realize Facebook's astounding potential to adapt to all kinds of brands and situations.
You may also be interested in reading: 20 free tools for Facebook Advertising
How to create the perfect segmentation in Facebook Ads
Over 1 billion people use Facebook, Instagram and Audience Network on a daily basis. You might think that finding the people interested in your brand it a bit like finding a needle in a haystack, but the good news is that you have plenty of segmentation options at the tips of your fingers!
When it comes to selecting your facebook audience, you have three great options:
Main Audiences

: this option lets you manually choose your audience according to several characteristics: demographics, location, interests and behavior.
Custom Audiences:

As well as to reach out to new audiences, facebook is a great way to get in touch with people you already know. With custom audiences, you can locate your contacts and current clients on facebook in three ways: current and potential clients, website visitors or mobile app users. This way, you can create campaigns targeted at strengthening your relationships with them and promote engagement.
Lookalike Audiences:

This option lets you increase your outreach by looking for users who are similar to your current clients or contacts. It allows you to make the most of the incredible power of statistics to increase your ads' potential.
Facebook advertising is mobile
According to data from the USA, one of every five minutes users spend on their smartphones is dedicated to either Instagram or Facebook. Facebook's advertising solution is perfectly adapted to mobile formats and lets you create specific campaigns just for these devices. And that's not all: it also has an ad format design especially for mobile, Canvas.
Thanks to Canvas, you can very flexibly create immersive ads. Facbook's Canvas Ads include full screen images and videos, as well as text and call-to-action buttons. The user can slide their fingertips over the whole screen, tilt and zoom into images, completely submerging themselves into your brand's story. The have a full screen format and load 10 times faster than standard mobile websites.
Don't miss this article: 5 mobile marketing metrics any manager needs to know
Measuring Facebook Ads Results
As to be expected with such an amazing tool, Facebook Ads has advanced options to measure and track your ads' profitability and ROI.
Very briefly, Facebook's measuring tools let you investigate the following data concerning your campaigns:
Audience reactions and results:

who you reached out to and how they reacted. You can check them in the ad reports, the ad statistics API and Atlas' outreach and campaign reports, which let you measure your campaign's performance in different editors, devices, apps and browsers.
Brand results:

with their brand improvement surveys, facebook lets you compare the results between people who have been exposed to your ad with those who weren't.
Sales results:

In order to measure conversions, facebook has conversion increase measurement tools, attribution reports from Atlas, as well as partnerships to measure mobile activity and offline conversions.
Facebook Ads Success Story: Groupalia
To finish this guide off, I would like to share our own Facebook Ads experience here at Cyberclick with this case study related to image optimization on social media.
When creating digital marketing campaigns, every single element of the ad is crucial. In Facebook's case, we are reaching out to a group of users who share common interests, but who do not necessarily know our brand. And we all know how important first impressions are. To attract their attention, images are of the utmost importance.
Which is why we decided to run an experiment with one of our clients, Groupalia, comparing ads with images that followed the brand's brandbook, versus images that were optimized according to the following guidelines:
Use strong

contrasts

, eye catching colors that stand out from the network's background, such as orange, yellow or red.

Do not use excessive

filters

that detract from the image itself.

Balanced and easy to read text.

Include

discounts

and reduced prices in the image itself.
The result was that, with identical investments, the images that followed the abovementioned guidelines (the Performance Image) achieved a 35% higher CTR. Even more importantly, the ROI in terms of sales and income was more than double in the ads that used these images. So when you design and launch your campaign, be sure not to forget these recommendations!
I hope that with this guide you will have been able to dig a little deeper into the incredible world that is Facebook Ads, and that our case study will have proved useful to you.
Nerea Boada