Have you included guest blogging in your content marketing strategy? Although we may at time overlook this techniques, publishing articles as guest authors is a fantastic way to improve your SEO and boost your influence in your industry. Keep reading to find out all it can do for your brand!
4 benefits of guest blogging in content marketing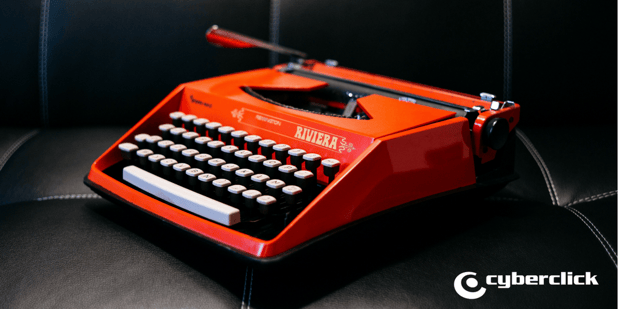 1# It positions you as an expert
If you want to improve your brand awareness and perception among your consumers, there is no better way than to surround yourself with experts. Authority and knowledge generate trust, especially if you are targeting millennials, a generation that tends to be rather skeptical towards more traditional forms of marketing.
So how can you get the members of your team to show their expertise? That's right: by publishing on the best blogs in your industry.
Guest Blogging is one of the best ways to position yourself as an expert, especially if your articles are shown on influential and popular blogs. If, on top of it, you are able to get your article as a guest author on the top results for keywords related to your industry, you will attract and influence countless users.
That being said, prepare yourself for hard work: just as in any other digital marketing sector, there is high competition when it comes to using this technique. You will not only have to show your expertise, but show it in a high quality and useful way.
2# It improves your search engine positioning
Improvements in your SEO are a marvelous "side effect" of guest blogging strategies. If you are up to date with the latest SEO trends, you will surely know that search engine algorithms are in constant evolution and as they change, so do the guidelines we follow to improve our positions. As search engines become more and more sophisticated, organic and natural positioning becomes much more successful and prominent than filling a post to the brim with a given keyword. What's more, results are becoming much more personal, adapting for each individual user.
As you most likely already know, posting as a guest blogger on a third party blog generates a direct link from their website to yours, making it a vital part of any search engine optimization strategy.
3# It increases your audience
One of any content marketing strategy's goals is to reach out to as large an audience as possible, who, of course, fit the criteria we have defined when creating our buyer persona.
Thanks to guest posts, you can reach out to an audience that goes beyond your own readers. If your publish in the right places, belonging to the right influencers, your brand's messages can go so much further.
For this strategy to work however, it is key to choose the right bloggers. Not only do you need them to have lots of readers, but also that these readers be the right audience for your brand. If you take some time to run some market studies on your industry's influencers, you are bound to find the right people to increase your posts' audience. You job now is to make sure you create content your followers will find useful, fun and inspiring.
4# It helps you network
Last but most certainly not least, one of the best benefits of guest posting is that it is an excellent way to do some quality networking… and any business needs to network. Whether you are a small local business or a global ecommerce, creating a community is essential for your company to grow and prosper. When getting in touch with a colleague or an influencer to publish on their blog, you are showing them that they have earned your professional respect and are growing your contact network.
To make the most off all the networking opportunities offered by invited blogging, program updates into your social media accounts thanking them for the invitation on the day your article is published. This way, not only will you be showing your appreciation and manners, but you will also be returning the favor by showing them off to your audience. Another option is, of course, to open your blog up for collaborations as well.
If you nurture and care for these relationships with other blogs over time, you will build up a contact network from which very interesting and valuable opportunities for your brand can show up.
Laia Cardona