By Jessica Bubenheim, on 13 December 2017
In the world of startups technicalities tend to consume a large proportion of time and budget, leaving marketing to when it's already too late. Objectives will hardly be achieved if a start-up is not able to communicate its message and value proposition to their target audience.
The online marketing plan is a document that captures the objectives and strategies of a company in the digital environment.
Consolidating a clear plan helps startups communicate their unique selling point (USP)so that the audience understands the differential value of the company or product. A few foundation points, will guide you to answer two crucial questions: what do I want to achieve? And how can I get it?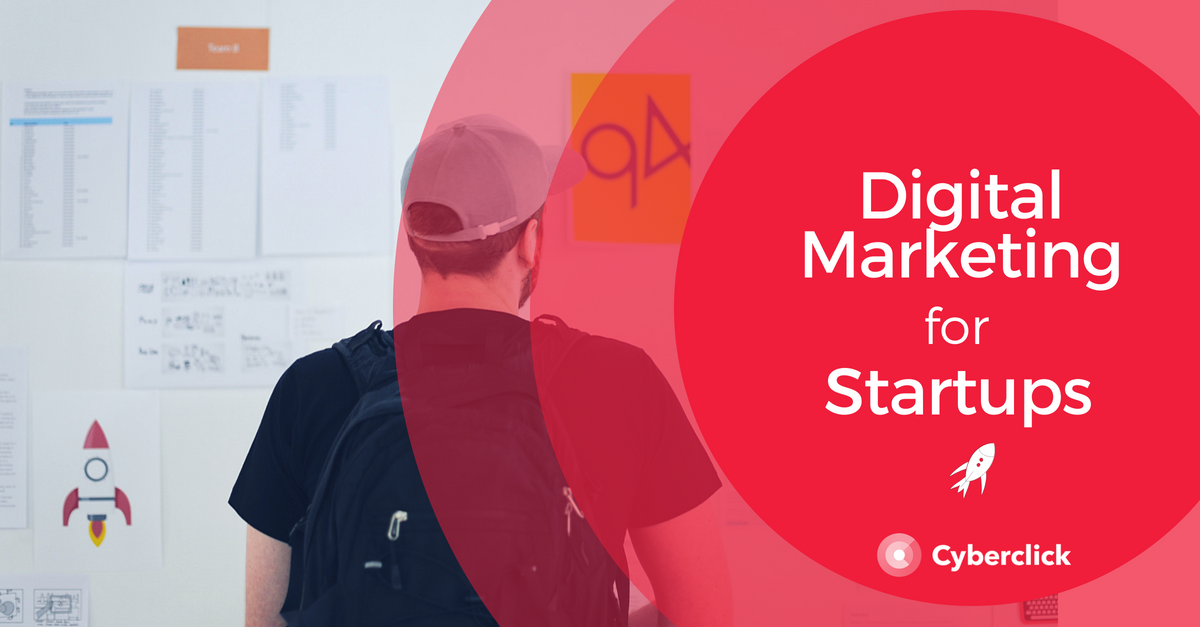 1. Analyze your Market
Entrepreneurs tend start off thinking the whole world needs the products they're bringing to the market. Realistically, the first step is to stop targeting 10% of the chinese population and identify the niche that you can actually reach.
Start by analyzing the marketing environment to gain a clear and realistic overview of the current situation. An external analysis will prove important for contextualizing and an internal analysis will serve to audit the online presence of your startup.
The marketing environment is vast, including actors and forces outside marketing that affect marketing management's ability to build successful relationships with their audiences. It can be broken down further to the macro and micro environment.
Macro-environment: it consists of the larger societal forces that affect the microenvironment. For this analysis it is necessary to use varying and updated sources (studies, reports, news, search tools).
PEST analysis. Matrix that identifies the political, economic, social and technological factors of your firm's environment.
Market Analysis. Qualitative study that collects the most relevant aspects regarding the dimension, the user and the trends of the online market where your startup operates. Understand your market by defining your target age, geographic location and sex to know the approximate size of your niche.
Analysis of the competitive environment. Selection of a representative sample of competitors. Analysis of their most relevant strategies and actions in the online field. It investigates the saturation of the market, number of competitors, what is its proposal of value, prices, etc.
Microenvironment: it consists of the actors close to the company that affect its ability to serve its customers. It includes the company, suppliers, marketing intermediaries, customer markets, competitors and publics.
Focusing on digital marketing specifically, web and social media channel are analyzed to understand the online presence of your startup.
Web audit. We attend aspects such as search engine positioning (SEO), usability, design and web architecture. For this analysis useful tools include: Woorank, Metricspot, SEMrush, SEOmoz, Google analytics …
Social media audit. Special attention is paid to the metrics typical of the different channels of Social media. Blog (visits, comments), Facebook (likes, outreach, people who are talking about this ...), Twitter (RT, tweets, favorites ...).
For a final evaluation of your marketing environment SWOT is your go to tool. A SWOT Analysis draws the critical strengths, weaknesses, opportunities and threats from the strategic audit. Critical success factors are the strengths and weaknesses that most critically affect an organisation's success. They are measured relative to competitors. Do you offer something different that makes you stand out?
2. Keyword Analysis
Once you've defined the niche, learn how they're going to find you. This is important for your social media strategy, content and SEO.
Start with a small list of keywords that clearly define your product. Then, expand it with secondary keywords. Use free tools such as Google.
3. Define The Success
The objectives are the most critical part of your online marketing plan. What you define as success/goal must be realistic and make the whole team work to reach it. Be consistent with the objectives. No matter how they are defined, the important thing is that they are achievable and that they are linked to real growth.
Keep in mind that the objectives of online marketing have a direct relationship with the general objectives of your business. Consequently, they have to be consistent with what you are and what you want to become beyond the digital environment.
Google for example uses the OKR framework to connect objectives in a hierarchical way to measurable results, enabling employees work together in one unified direction:
Objective. The first step is to define a goal.
Key results. The following are a number of quantifiable key results to assist in achieving that objective.
4. Set KPIs
What metrics will allow you to define success? Make sure the metrics are measurable and specific. The evaluation of results is a crucial phase in any online marketing strategy, because it allows to see whether the objectives are really being reached and if necessary a reorientation of actions. To make this possible you must define a series of indicators or KPIs at each strategic point. The idea is that the KPIs are distributed in the conversion funnel from the first contact until it is monetize.
5. Define a budget
One of the fundamental questions of any marketing strategy is how much can I allocate for my startup marketing?
Defining the budget requires a balance of income and expenses for the duration of your online marketing plan (recommended is between one and three years). Once you understand the cash outflows and inflows of varying strategic marketing activities, you'll be able to establish your profitability threshold and an estimation of ROI.
...
Each company must find the game plan for growth that makes the most sense given its specific situation, opportunities, objectives and resources. We hope this post on strategic digital planning will guide you with development and maintaining a strategic fit between your start-up's goals and capabilities and its changing marketing opportunities.