By Kelly Rogan, on 19 June 2015
The reality of online marketing is very simple: if you do not measure, you do not advance. You can find out what are the best techniques to attract visitors to your website, the more help convert or generate more interactions. However, if you do not measure the impact of each bit can progress towards success. In the following lines you are 5 simple marketing metrics you probably don't know of, that when applied can be highly effective.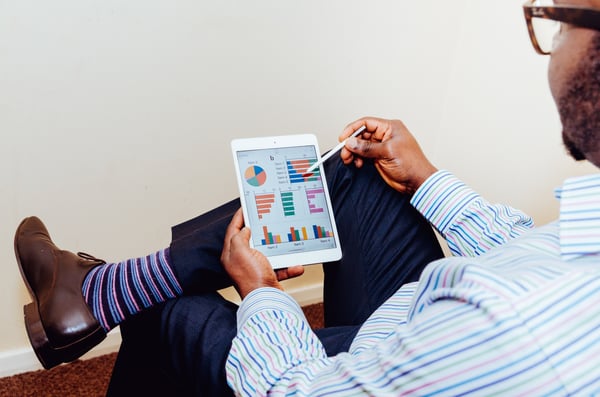 Percentage of marketing in the Customer Acquisition Cost (% M-CAC)
Typically, professionals that control aspects of marketing in a business know by heart what the cost of acquiring a new customer is, however, the percentage of those costs belonging to marketing is a fact that can help and advance a project, however, few companies have it in mind. If you notice that there is an increase in the % M-CAC (Percentage of Marketing in the Customer Acquisition Cost) means that sales have declined probably because it has lost share or you're simply spending too much on marketing so you can focus efforts in sending your team of more qualified sales leads.
Negative feedbacks on Facebook
Negative Feedback on Facebook is one of the marketing metrics that we consider more interesting and disregard may lead to continuously repeating errors that may be causing followers to escape or simply the use of the social network is not us we expect to result in profit. With it what you do is measure any negative action that has been done by our fans, for example, a publication hide, hide messages of our website, choose a 'Unlike' report or any of our messages as spam for a certain time. This helps us locate publications that are causing these leaks or negative feedbacks to reorient our content strategy.
Value Objective and Objective Completed
They are one of the least used and yet, the most recommended online marketing professionals. It is a tool provided by Google Analytics to help us measure whether we are meeting our objectives:
Objective Completed (Completion Goal): The total number of conversions.
Objective value (Value Objective): It helps us to assign a dollar value to a goal in order to provide a way to compare conversions and measure changes and improvements to the site or APP.
First we have to score the goals we want for our companies. And then, these objectives can be defined in Google Analytics to find out if you are complying with the figures you've marked on target.
Domain Authority (DA) and Page Authority (PA)
Page Authority and Domain Authority are two marketing metrics created by Moz marketing a website reference in the world of SEO. Domanin Authority predicts the possibility of positioning in search results of an entire domain or subdomain. While Page Authority measures the possibility of positioning or ranking in the search results a particular page. It is an excellent study support tasks from the competition.
Dropout rate (Churn Rate)
The dropout rate measures the number of customers or subscribers who cancel their account with the service or company that analyzed over a period of time. It is used particularly in services that are managed through contracts and is a very useful tool to understand what elements of the website (or business strategy) are promoting these casualties. With the data obtained directly can focus marketing efforts on the detected weaknesses may be, among others:
Improve the user experience.
That the content of your blog or site more attractive and provide valuable information.
Onboarding is the best, ie the process to increase the likelihood that new users adopt our product or service.
There are many marketing metrics, not all equally effective, and equally suitable for all cases. We've discussed here some that are perhaps less used and yet, they can bring key information to any business in the network, regardless of their activity or sector.
Which of these metrics did you know? What metric known or little known, do you consider essential to implement?