The most powerful and innovative direct marketing strategies want to elicit a reaction in the target audience thanks to a content delivered directly to the consumer, both physically and through the email marketing. A very striking graphic design (email), a product that is not surprising (direct mail) or a call that touches the heartstrings of the listener (telemarketing), can elicit a response as a call to action on the content. As already explained above in the Numerical blog is what direct marketing is and its benefits, today you'll discover three great examples of direct marketing.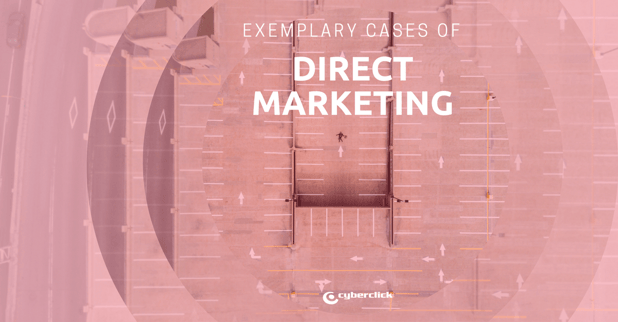 3 Examples of Direct Marketing
Toyota Corolla
This type of marketing is a great opportunity for businesses if used in the right way, but it is also a way to show off for the direct marketing agencies and advertising, because if they put all their creativity to the strategy really shocking advertising may arise and will be long remembered by the public (and attract potential customers). The first example of direct marketing that I put is on the car brand Toyota Corolla Watch this video!
Touch Branding
This is a branding agency that maximizes the potential of the brands that hire them. They are in Prague and have over 15 years of experience in global campaigns. They devised a plan for direct marketing with an impactful copy "We'll give our blood for good branding" and a graphic design that really was up to the message. This really is one of the great examples of direct marketing that has impacted us more!
For direct mail they attached with letters a blood bag simulating to be real (though of course it was fake), the design of email they sent was in the same line and the cover of the web was a picture with two doctors who carried the blood bag with copy above. Actually, they matched all season long in Touch Branding and it was a way to "hook" potential companies to be customers.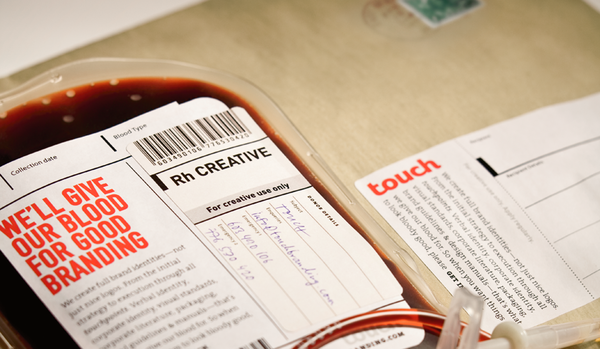 Canva
The beauty of Canva emails is in its simplicity. When they create a new design concept, they advertise to all subscribers by sending them an email for them to know and be able to start applying the new template in their presentations and infographics. In Cyberclick we are great lovers of this online marketing tool as it is useful and intuitively lets you create great infographic designs that perfectly complement the content and believe that their emails are great examples of direct marketing.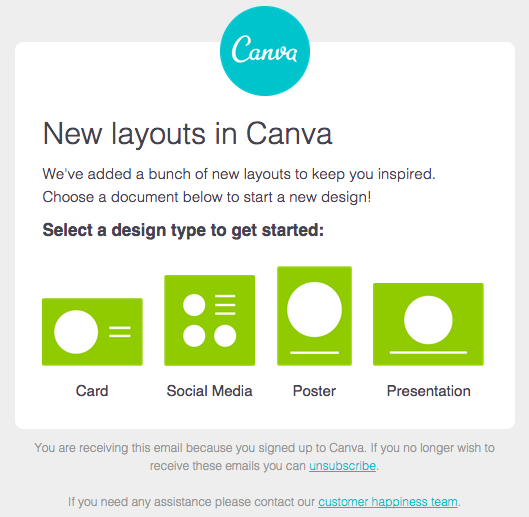 After we propose these 3 examples of direct marketing to better understand the concept and the many possibilities offered by this method, I would like to say two more things and goodbye until next time:
Greetings and until next time!
Laia Cardona