Yesterday I shared with you 7 examples of KPIs to measure the return of your investment (ROI) on Twitter, but besides controlling the different metrics, we should also have the necessary tools to measure the KPIs on Twitter. There are some numbers that are given to you by the network itself, such as the number of followers, but others are a little trickier to get a hold of.
No need to drive yourself crazy, however, finding out which tools exist and which are effective, as I will share with you know the 10 most important applications that will make life easier when analysing your marketing efforts on Twitter.
Tools to measure your KPIs on Twitter
Twitalyzer. Measures more than 50 different Twitter indicators, those from your account as well as your competitor's.
Klout. A definite must-have if what you are looking for is to measure your influence on social networks. This tool will help you get to know your influence score (or Klout Score) on all of your social networks, as well as your competitors' and potential influencer allies.
Hootsuite. One of the most useful applications out there to program your tweets, Facebook statuses and other publications. What not everyone knows is that its analytical functions is one of the best, especially the paid version.
Buffer. Another alternative to program your content and find out your basic KPIs.
Social Mention. This kind of "social network searcher" allows you to keep track of the mentions of your brand and products, so that you know what is being said about you. It works similarly to Google Alerts, but focused on social networks.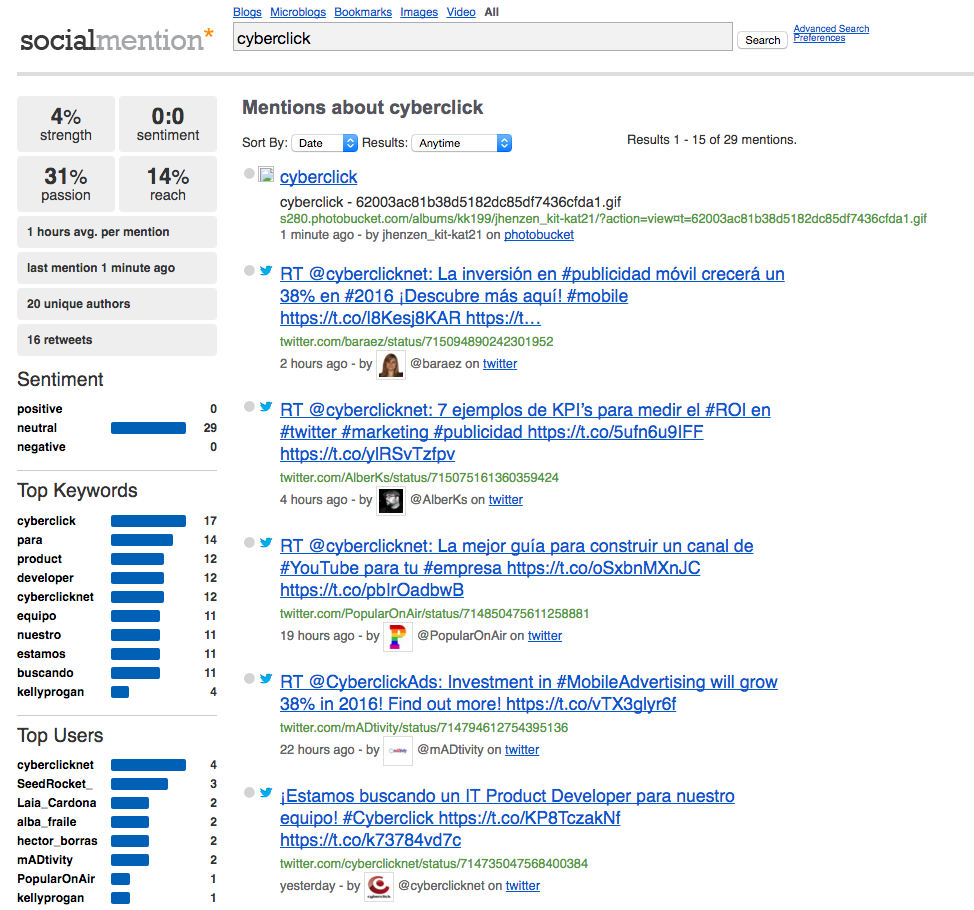 Audiense (

previously known as

Social Bro): another vital tool to using Twitter in a truly professional way. Here you can follow the status of your account down to a T, with targeting analysis, engagement, tweet management and all.
Tweet Reach. How far are your tweets going? This fantastic tool allows you to see the real reach of your posts. You can measure the reach of an account in particular, of a hashtag or keywords of your choice. You can see the number of accounts your posts have reached, the number of impressions, the users that most contributed, etc.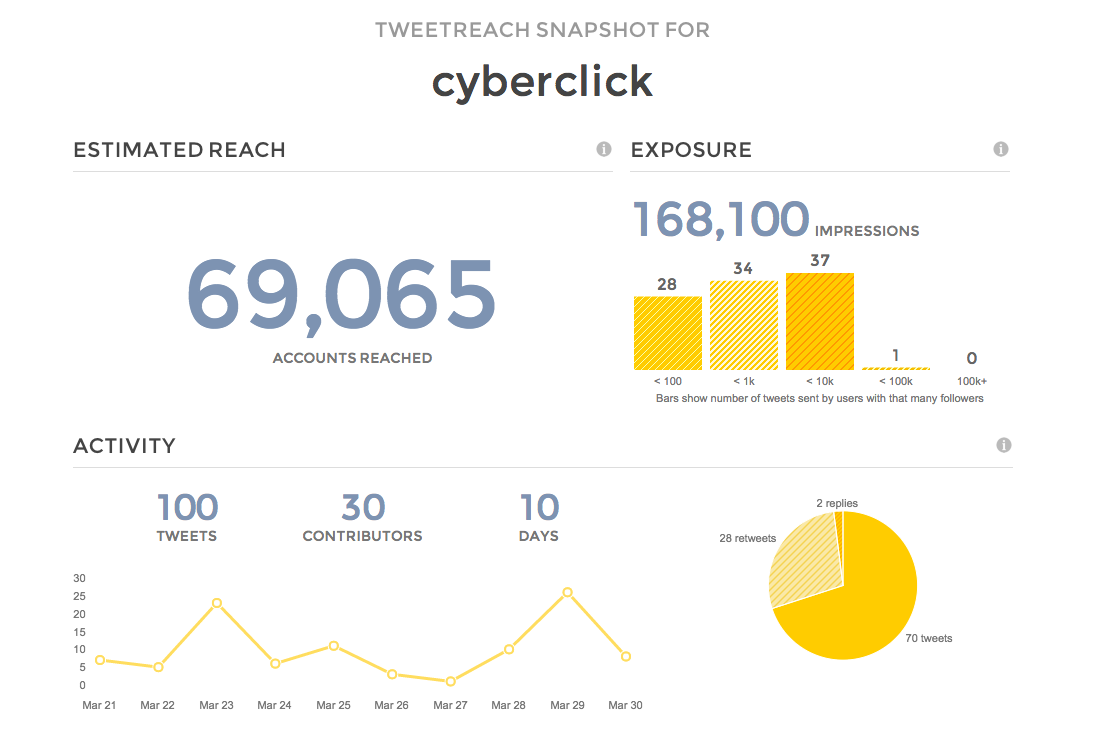 Social Bakers. If you take the presence of your brand on Twitter seriously, try out its paid analytics options (also available for Facebook).
Bitly. A very practical solution to shorten your links, and essential if you want to know your click ratio. Get used to using it for all personal URLs you publish on Twitter and then you can compare results.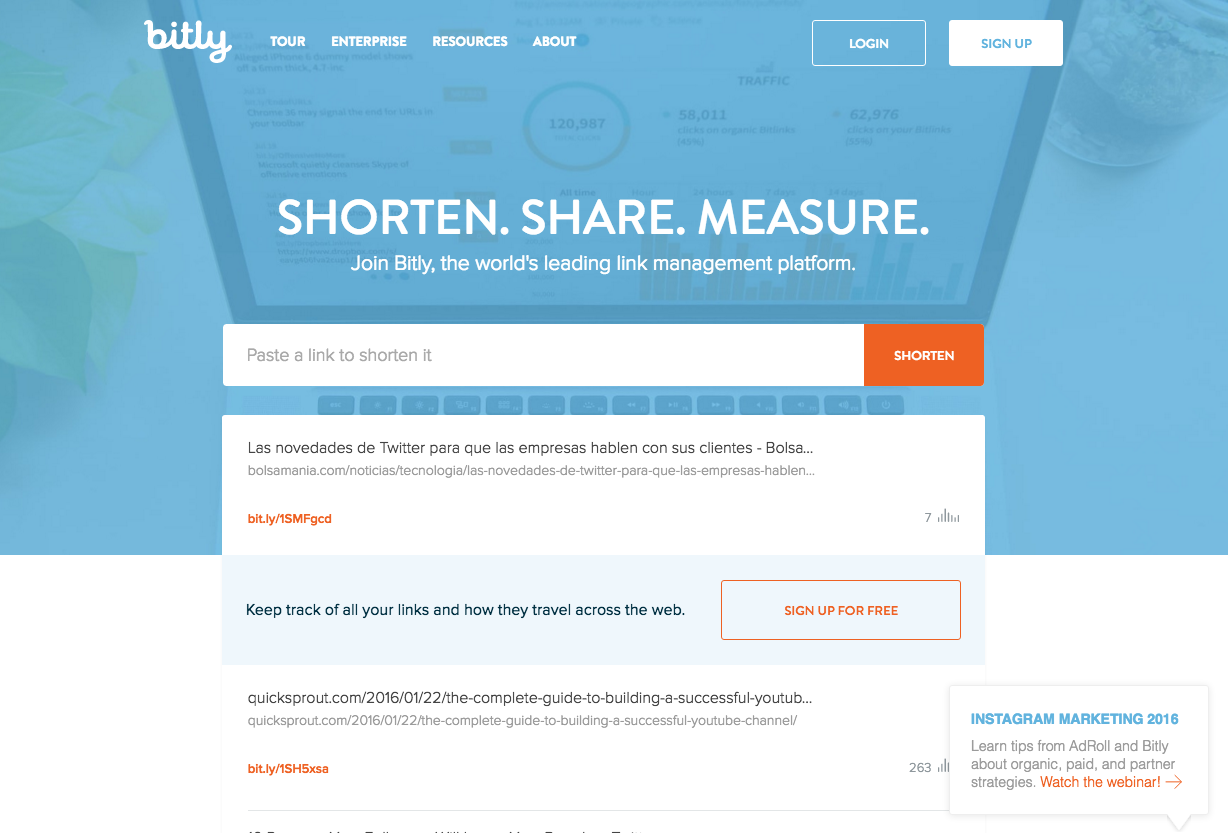 Tweet Stats. A quick way to know the number of Tweets you publish every day, your connections (mentions and replies) and your retweets.
That is all for today, and if you have any questions, all you have to do is ask! We are here to help. :)
Alba Fraile