How to drive your company to success with Twitter Ads
Find out how advertising on Twitter can optimize your campaigns in 2016.
The Ultimate Adblock Guide
Discover how adblocks can affect your advertising actions in 2016!
Twitter Ads & Facebook Ads
The advantages of each advertising platform.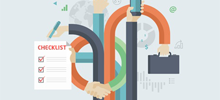 Digital Marketing Checklist
The must-have checklist for lauching your digital campaings.