Cyberclick
Good question! Defining yourself is always a challenge, especially as we consider ourselves a quite unconventional team. We are great people and excellent professionals who work on what we love, each specializing in our own area. We have created multidisciplinary teams composed of mathematicians, engineers, advertisers, journalists and business professionals, among others. We have well defined personal values embedded in each of us: the ability to constantly ask questions, a deep admiration for the rest of the team and profound trust in each other.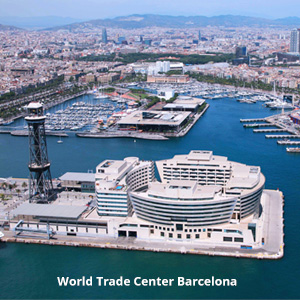 Here at Cyberclick, we are specialists in optimizing digital advertising campaigns through result-oriented, quality traffic acquisition strategies, designed to achieve leads and clients. We have developed experience in several different channels: Email Marketing, Content Marketing, Display, SEM & SEO, Social Ads and Inbound Marketing.
By taking just one step into our office, you will see our whole team. We enjoy working in a bright, open space, without being separated by walls or cubicles, where streaming sunlight and amazing views brighten up our work days. This is how we create a work environment full of happiness and excitement. And what do we achieve with this?
The people are motivated.
The company has a more efficient team.
We do all we can to offer the best results to our clients.
By talking with any of us, you will see that dedication and result orientation are laced into our DNA. Cyberclick is a place where we can express our opinions freely, whether you are the CEO or a trainee, we have flexible working hours and everyone is trusted to make decisions because we know what it means to be responsible.
Best of all, when we achieve our goals, we celebrate together! We enjoy laughing at each other's jokes over dinner, playing table football or chasing each other around in laser tag, and we care deeply about good causes, which we contribute to. It is essential to celebrate success that comes from great teamwork.
As you can see, we are talking about PEOPLE. When you spend so much time together, valuing the human factor is vital. An ideal workspace can only be achieved when there is respect and appreciation between co-workers, clients, suppliers and anyone who takes part in our activity. Only then can we truly be great professionals and surprise and impress with excellent service.
This is the reason why we are so happy to be, for the second year running, 2015's Best Workplace of SMEs in Spain. :)
Numerical Marketing Manifesto